Orana Outlook Dinner and Inland Growth Summit ticket flash sale happening now
Get $105 off admission tickets to Orana Outlook Dinner on 20 February and Inland Growth Summit on 21-22 February with a combo pass. The flash sale ends Friday 3 February at midnight.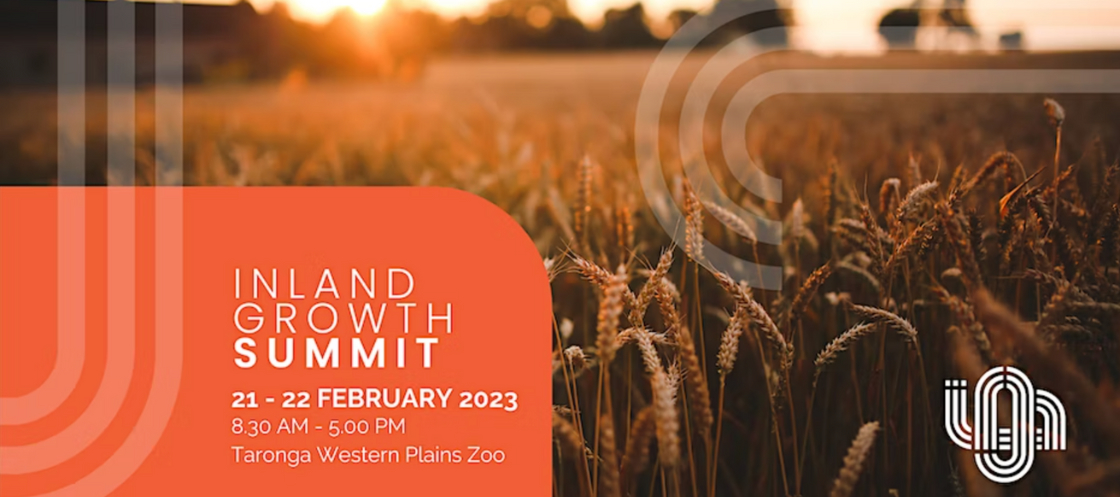 Inland Growth Summit returns in 2023 to put a spotlight on the needs and achievements of Inland Regional NSW. Take a deep dive into the opportunities and challenges faced by communities in inland Australia and gain the latest industry knowledge.
The dinner includes a keynote presentation by Craig James, the Chief Economist, CommSec, who will provide a 'big-picture' economic and financial outlook for attendees, followed by a "pollies panel" with the Hon Mark Coulton, MP; Member for Parkes; the Hon Dugald Saunders, Member for Dubbo; the Hon Roy Butler, MP, Member for Barwon and Mr Craig Davies, Mayor of Narromine and Chair of the Western Alliance of Councils.

The two day Inland Growth Summit will spotlight projects and initiatives that are driving greater economic growth, industry collaboration, research and innovation and increased public and private investment.

The event will include keynote presentations from Simon Kuestenmacher, Demographer, Media Commentator and Researcher, as well as Ashley Fell, Social Researcher and Trends Analyst.
The two-day event will include six panel discussions focussed on Bridging the Divide, with the themes of
Day 1: Looking to the Future
Changemakers
Innovation and Impact
Foundations for the Future
Day 2: Creating Communities
Creating Places
Creating Communities
Promoting Place
The lineup of presenters over the two days is very exciting and includes young Australian of the year Christopher McHughes, Louisa Keily of Carbon Farmers of Australia, Megan Jones of PV Recycling and the Circular PV Alliance, Nick Hinwood of KEO, the Regional Australia Institute's Kim Houghton, Laureta Wallace from Move to More, Kathryn Larkin from Gilgandra Shire Council, Travis Doherty of Adaptable Innovations, Felicity Taylor-Edwards of Squadron Energy, Laura Shooter of SJ Shooter, Josie Howard from the Department of Regional NSW's Key Worker Attraction Program and Michael Poulton from the Committee for Ballarat.
To save $105 by buying a combo ticket to both events, go here.