Origin acquires interest in Newcastle's Allegro Energy; agrees to long duration storage trial at Eraring
Allegro Energy specializes in the production of water-based Redox Flow Batteries (RFB) and supercapacitors.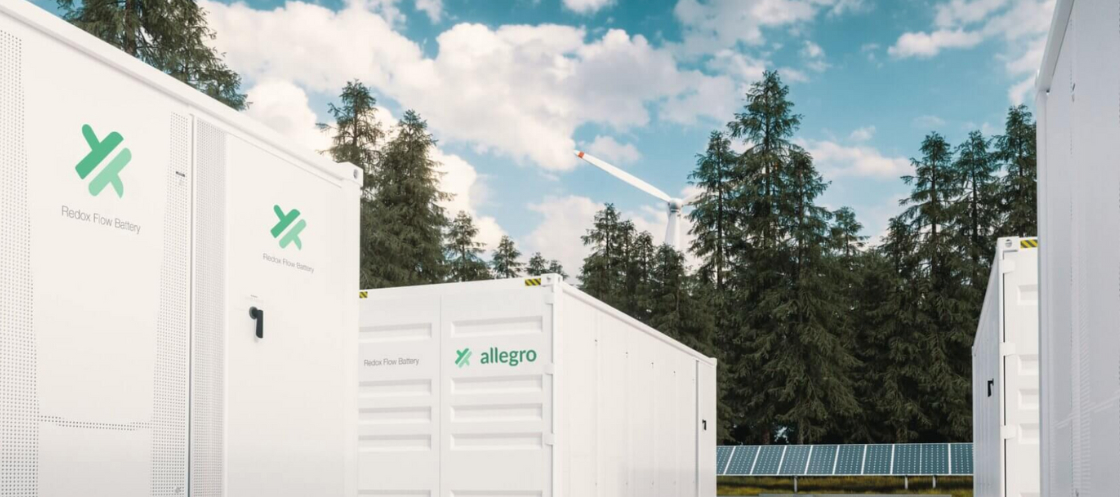 Allegro Energy, a leading battery cleantech company, has announced that Origin Energy has acquired a 5% equity stake in its business. The investment and partnership will support the phased development of a 60MWh pilot Redox Flow Battery (RFB) to be installed at Origin's facilities. Origin also has the option to continue supporting Allegro throughout the funding process of its first gigafactory.
Allegro's Redox Flow Batteries (RFB) and supercapacitors are innovative energy storage solutions that are clean, non-flammable, non-corrosive, fully recyclable, and do not rely on scarce materials or complex supply chains. At the heart of Allegro's products lies its unique water-based electrolyte, which surpasses the capabilities of existing technologies. This breakthrough enables cost-effective and safer energy storage, opening up opportunities to meet global demands on a large scale.
The decision by Origin Energy to invest in Allegro Energy is seen as a significant endorsement of the company's battery technology says Professor Thomas Nann, Allegro's co-founder and CEO.
"Origin's support will help us develop large-scale manufacturing of our RFBs which will deliver a cleaner, cheaper and safer global storage solution to the worldwide energy market," Nann said.
Origin's head of energy supply and operations, Greg Jarvis said, "Long duration storage could supplement the high demand peak period covered by the 460MW Eraring battery currently under development and add to the overnight generation availability provided by the Shoalhaven Hydro Scheme."
"Our investment in Allegro is a great example of our teams seeking out solutions to some of the challenges presented by Australia's energy transition. It is also particularly pleasing for Origin to work with an innovative, local firm as we look to further transform the Eraring site for the future," Mr Jarvis said.
Market research conducted by McKinsey estimates the total addressable market for long duration energy storage (LDES) to be a staggering US $3.5 trillion, making it a crucial aspect for energy retailers and other sector participants to consider.