Origin announces planned early closure of Australia's largest coal power plant
Origin Energy has announced it is bringing forward the closure of Australia's largest coal fired plant – Eraring Power Station in the Hunter Valley, NSW – seven years earlier than planned.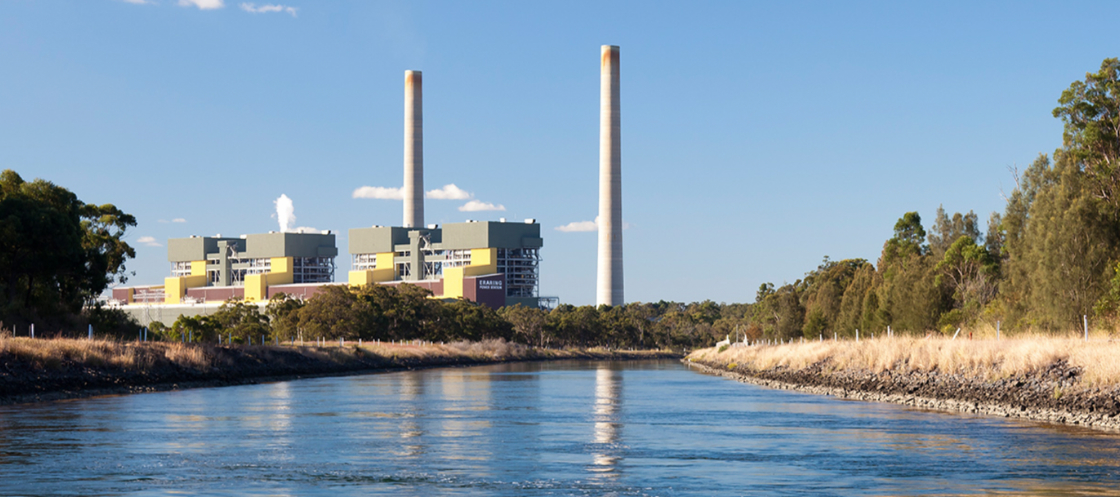 The shock announcement comes as the price of renewable energy continues to drop, with it already supplying 30% of Australia's electricity needs.
Eraring is the biggest - in terms of capacity - of 16 remaining coal-fired power plants supplying the National Energy Market, emitting over 11 million tonnes of carbon dioxide annually - around 8 percent of NSW's total.

Origin CEO Frank Calabria said, "Origin has today submitted notice to AEMO for the potential early retirement of Eraring Power Station in August 2025.
"Origin's proposed exit from coal-fired generation reflects the continuing, rapid transition of the NEM as we move to cleaner sources of energy. Australia's energy market today is very different to the one when Eraring was brought online in the early 1980s, and the reality is the economics of coal-fired power stations are being put under increasing, unsustainable pressure by cleaner and lower cost generation, including solar, wind and batteries."
Origin have commited to consulting with its Eraring workforce about the timing of any potential retirement, as well as providing a generous support package during any transition period. This will include re-skilling, career support and redeployment into new roles, where possible.
Origin also intends to engage with governments and the local community to determine the most appropriate transition planning for any eventual closure. This includes tailored transitional support for employees, continuing with current community commitments, sponsorship and donations out to 2032, and the establishment of a community fund.
Sam Mella, Hunter Engagement and Project Lead, Beyond Zero Emissions, said:
"Origin's announcement highlights the urgency to ensure our energy jobs are protected. The Hunter has so much expertise in energy and a Renewable Energy Industrial Precinct is the right vehicle to keep the Hunter thriving through the massive changes."

Origin Energy intend to utilise the Eraring site beyond any retirement of the coal-fired power station, with plans to install a large-scale battery.
To read more about Eraring Power Station, go to Origin Energy here.