Queensland-NSW Interconnector (QNI) project on track for May 2022 completion
The major grid transmission upgrade will ensure more reliable supply of electricity to customers at all times, including during periods of peak demand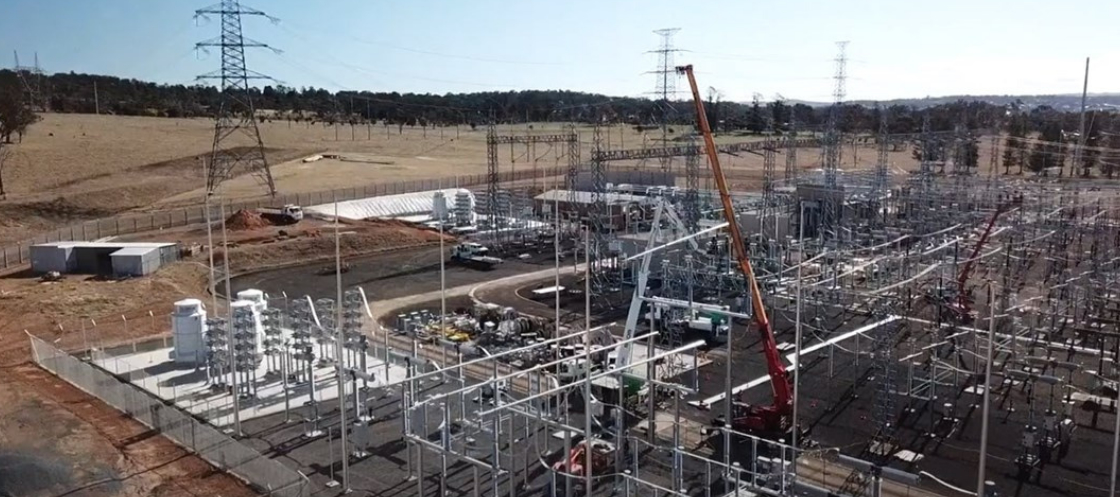 The electricity interconnector, which allows power to flow in both directions, will enable load sharing between the states and bring 190 megawatts of additional energy, including renewable energy, from Queensland onto the NSW grid.
Transgrid Executive Manager of Delivery Craig Stallan said: "The QNI project will provide additional grid stability. This will enable more lower-cost renewable energy to flow from where it's generated to where it's most needed in northern NSW."
"The project is now 90 per cent complete. Over 300 kilometres of 330kV transmission lines have been uprated, 58 transmission towers were replaced and 131 existing towers have been uprated."
Uprating lets existing transmission lines and towers accommodate higher power transfers while maintaining safe ground clearances for the higher temperatures.
"Transgrid will continue working proactively with the local landowners, the community and the NSW Government in supporting the transition of the sector to renewable energy," Mr Stallan said.
Tamworth is the largest of five substations upgraded as part of QNI, with the substation footprint enlarged by 50 per cent to accommodate innovative Static VAR Compensators (SVCs). The equipment helps to manage reactive power flows which often results from the introduction of renewable energy to the grid. SVCs are also being installed at the Dumaresq substation.
Member for Tamworth, Kevin Anderson MP said the substation had already benefited the community throughout the construction phase.
"Our community has been benefiting from this project throughout the pandemic," Mr Anderson said.
"Since mid-2020, QNI has created 170 local jobs and local suppliers have been engaged in the construction, accommodation, fencing, safety, hygiene and hospitality sectors, to name a few."
The NSW Government and the Federal Government provided $102 million of joint-underwriting to facilitate and fast track QNI after the Australian Energy Market Operator (AEMO) first recognised the project as a priority in their 2018 Integrated System Plan.
"Transgrid's QNI upgrade will place downward pressure on the price of electricity for local mums and dads and also support new and existing renewable energy generation across the Northwest. "The NSW Government priority is to continue to ensure affordable and reliable electricity for NSW energy consumers and supporting and creating jobs in the sector."
QNI is scheduled for completion in May 2022, when the project will be handed over to AEMO for rigorous inter-regional testing. For more information, go to Transgrid's website here.