Report: Australia's hydrogen industry to generate $40 billion in domestic GVA by 2040
A new report from NERA and Arup is the first study to comprehensively analyse Australia's supply chain and highlight the hydrogen equipment, technology and services (HETS) sector opportunity from a national perspective.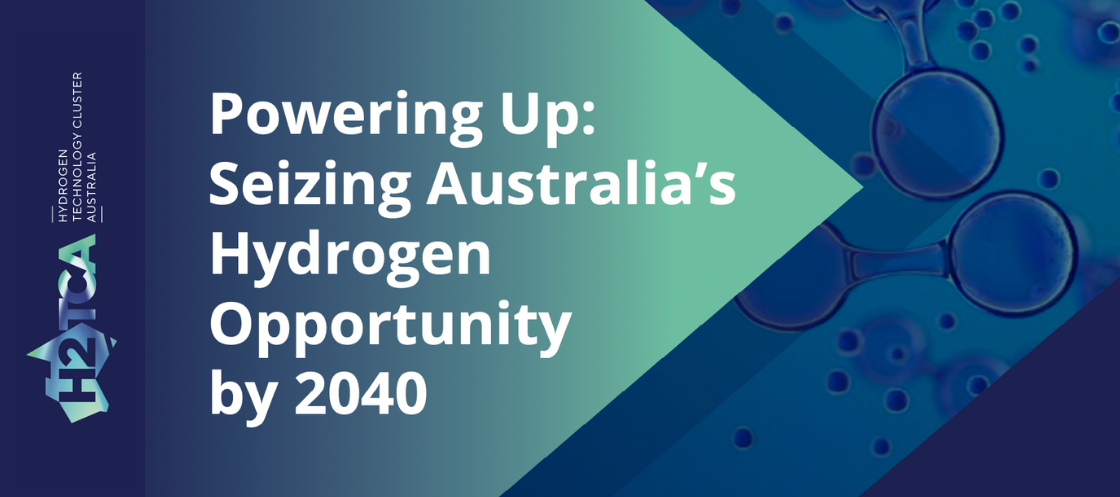 Australia's hydrogen industry has the potential to generate $40 billion in domestic GVA and create 58,000-72,000 jobs per year by 2040, according to a new report by National Energy Resources Australia (NERA) and Arup.
The report, Powering Up: Seizing Australia's Hydrogen Opportunity by 2040, is the first comprehensive analysis of Australia's hydrogen supply chain and the hydrogen equipment, technology and services (HETS) opportunity from a national perspective, outlining crucial actions needed to support Australia's future hydrogen economy.
The study builds on modelling developed by Arup for the yet-to-be-released National Hydrogen Infrastructure Assessment (NHIA) to consider one possible configuration of the hydrogen supply chain in 2040.
Key findings reveal an enormity of potential economic benefits for Australia, with projections showing that the hydrogen industry will be capable of generating nearly 1% of national GVA and supporting 58,000–72,000 jobs by 2040, most of which would be created in regional areas.
By 2040, Australian hydrogen demand could soar to 9.5 MMT, almost ten times the current global production, with 46% designated for export markets.
To meet this demand, massive infrastructure development will be needed, including a five-fold increase in Australia's solar and wind capacity, thousands of electrolysers and compressors, and over 5,000 hydrogen storage tanks.
The required infrastructure investment is estimated to be between $340-$420 billion, with an annual investment of $25-$30 billion between 2025 and 2040.
NERA CEO Miranda Taylor said realising the full potential hydrogen presents for Australia requires significant investment to foster local capabilities, job creation and decarbonisation efforts, particularly in regional areas.
"The hydrogen supply chain could drive Australia's future economic growth and position the country to become a global leader in hydrogen. Our opportunity extends far beyond producing and exporting molecules. Rather, homegrown HETS businesses can offer cutting-edge technology and expertise across supply chain segments, such as hydrogen storage. But seizing this opportunity requires a robust local supply chain."
The report is championed by Hydrogen Technology Cluster Australia (H2TCA), a NERA-initiated supply chain development network to which NewH2 belongs.
Ms Taylor emphasised that the report's findings underscore the importance of strategic initiatives like the NERA-initiated hydrogen technology cluster network.
"The national network of 17 hydrogen clusters are pivotal in connecting emerging regional hydrogen industries in Australia, and promoting early HETS sector development, coordinated supply chains, and accessible entry points into hydrogen for local businesses. And, with 90% of hydrogen industry jobs projected to be in regional areas, it is essential to develop local capabilities and supply chains to support this growth.
"As NERA's tenure as Australia's energy resources Industry Growth Centre concludes in July, we are transitioning the vital national leadership role for these regional networks to the Australian Hydrogen Council (AHC). This partnership allows AHC to build on existing momentum and continue to support the HETS sector's crucial growth, connecting Australia's emerging HETS supply chain and innovative businesses with major corporations at the forefront of hydrogen innovation," said Ms Taylor.
AHC CEO Fiona Simon reinforced the importance of hydrogen clusters for enabling the growth of local technology supply chains and helping Australia to seize its massive hydrogen opportunity.
"The Powering Up report demonstrates hydrogen's immense economic, social and ecological potential for Australia. The opportunity is clear but we must plan for the industry's development on the ground, supporting local capabilities and developing skills, particularly in regional communities.
"We look forward to continuing NERA's great work, bringing together the technology, skills and industries required for hydrogen to reach its potential," said Ms Simon.
The report and fact sheet can be accessed here.