Report: Shared energy infrastructure boosts clean energy clusters and wider economy
Australia is poised to reap significant economic and environmental rewards by investing in shared energy infrastructure for clean energy clusters, according to a recent report commissioned by Beyond Zero Emissions (BZE).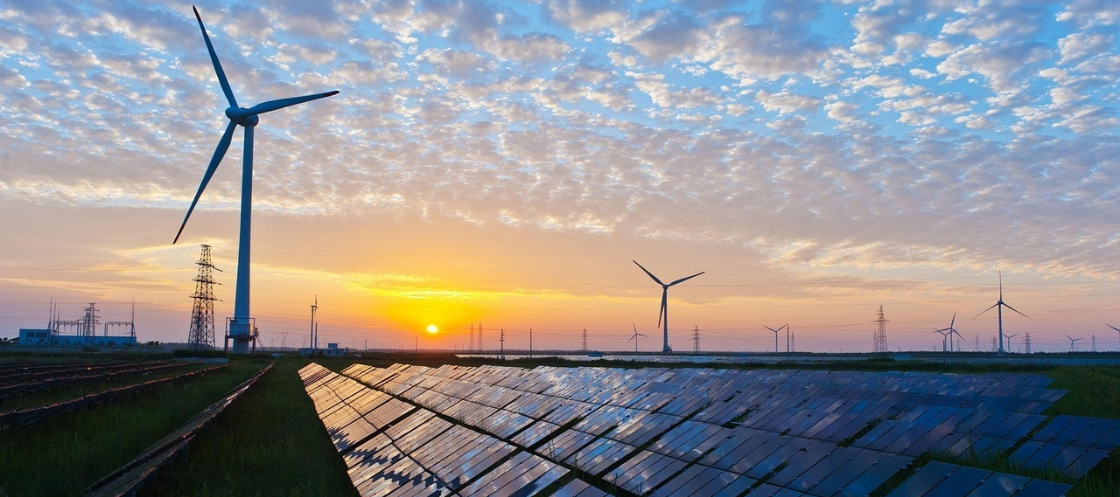 The Safeguarding Our Future report emphasizes the need for government funding to prioritize facilities that coordinate their efforts in clean industry hubs or clusters. This collaborative approach can result in substantial cost savings, reduced material usage, accelerated emissions reduction, job creation, and increased government revenue.
The report is released just days before the EU's Carbon Border Adjustment Mechanism begins, applying tariffs to imports from countries lagging on emissions reduction, sharpening the focus of Australian businesses on emissions reduction.
Commissioned by independent think tank BZE and incorporating economic modelling by Acil Allen, the study highlights several key findings:
Cost Savings through Infrastructure Consolidation
One of the report's central findings is the potential for cost savings through infrastructure consolidation. For instance, replacing multiple transmission lines with a single, higher-capacity line can lead to significant cost reductions. In a 100 km distance scenario, replacing five 100 MW capacity lines with one 500 MW capacity line can cut costs by nearly three-quarters, translating to approximately $798 million AUD in savings. Similarly, consolidating green hydrogen pipelines over distances of 100 to 250 km can reduce capital costs by 48-62%.
Regional Impact
Regions such as Kwinana in WA and Gladstone in Queensland already have clusters of industry keen to shift to using renewable energy. The report underlines the positive regional impact of shared energy infrastructure investments. In Gladstone, such investments could generate an additional 200 jobs annually, contribute an extra $2.4 billion to real economic output by 2050, and generate an additional $600 million in government revenue by 2050. These funds can be channeled into vital local services, including hospitals and schools. Similarly, in Kwinana, the approach could create 460 additional jobs per year, lead to an extra $5 billion in real economic output by 2050, and generate an additional $850 million in government revenue, bolstering local development.
Emissions Reduction Potential
The report also underscores the significant emissions reduction potential of coordinated investments in shared energy infrastructure. By funding clusters of facilities in regions such as Gladstone and Kwinana, an additional 50 Mt reduction in emissions could be achieved. This emphasizes the crucial role of coordinated investment in transmission, green hydrogen pipelines, and other shared infrastructure in accelerating the transition to clean energy sources.
Recommendations for Action
To maximize the benefits of shared energy infrastructure for clean energy clusters, the report offers several key recommendations:
Prioritize Funding for Coordinated Facilities: Funding programs such as the Safeguard Transformation Scheme, Rewiring the Nation, and the National Reconstruction Fund should give priority to facilities that coordinate their energy demand. Funding should focus on backbone infrastructure that serves multiple facilities whenever possible.
Accelerate Investment in Renewable Energy Infrastructure: The report suggests swift investment in renewable energy infrastructure in existing industrial regions. This investment can stimulate regional decarbonization efforts and contribute to emissions reduction goals.
Establish a National Clean Industry Hub Program: To ensure efficient utilization of government funding, expedite decarbonization pathways, and inspire investor confidence, the report recommends the creation of a national program. This program would coordinate and prioritize infrastructure planning, approvals, and investments.
The BZE report makes a compelling case for the benefits of shared energy infrastructure in advancing Australia's clean energy transition, reducing emissions, and boosting the economy. By following the recommended strategies and fostering collaborative efforts, the government can play a pivotal role in driving the nation toward a sustainable, clean energy future.