Resources sector mental health research project reveals sleep quality an issue for workforce
The Australian resources and energy industry has completed a landmark mental health research project, with data collected from more than 1100 consenting employees offering unprecedented insights into stress, anxiety, depression, alcohol use, sleep issues and much more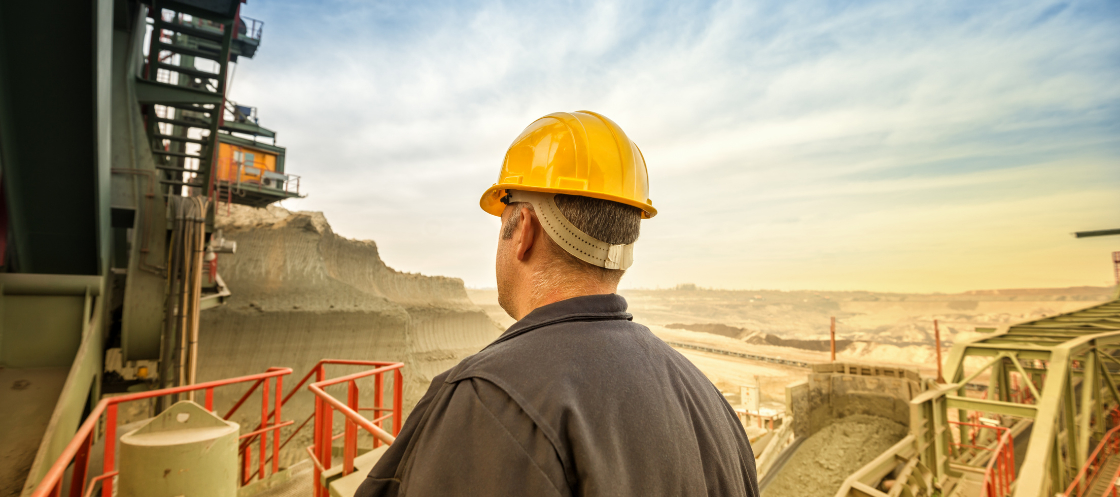 Facilitated by the Australian Resources and Energy Group, AMMA, the Resources and Energy Workforce and Leaders Mental Health Research was an Australian-first national research project covering the mining, oil and gas and allied service sectors to the resources industry.
The research, undertaken independently by specialist psychology firm Mindshape, revealed:
Depression, Anxiety and Stress: Participants recorded higher prevalence of "mild" to "moderate" levels of depression, anxiety and stress than comparative general population samples. However, scores of 'severe' to 'extremely severe' were lower than general population samples across these three areas.
Distress: Only 11.8% of participants recorded "high" to "very high" levels of distress, less than comparative normative population data collected during COVID-19 and significantly less than other research in the resources and energy industries.
Resilience: One-in-five participants reported low resilience, with participants in FIFO roles recording significantly higher resilience scores than those in non-FIFO roles.
Sleep: Nearly 20% of participants reported 'moderate' to 'severe' sleep issues, revealing a future focus area for the industry.
Alcohol use: Nearly 20% of participants reported weekly or more frequent binge drinking (six or more standard drinks in a single session), with the problem more acute in males.
"Overall, this mental health research project found that resources and energy employees are coping comparatively well with the added stress and uncertainty that the COVID-19 pandemic has added to their working lives," Tara Diamond, AMMA Director Operations, said.
"We congratulate the employees who took time out to complete the research survey and their employers for participating in this landmark research – the first of its kind in the industry. While many of the key findings are very positive, the data points to some clear areas in which employers might look to focus to improve mental health outcomes amongst their workforces.
"Providing mental health education to staff – especially to leaders and managers – is important to help recognise, understand, empathise with and manage the signs and symptoms of depression and stress.
"Employers could also tailor education materials on signs such as alcohol use, anger, irritability, and risk-taking behaviour which are often indicators of depression, especially in males.
"And of course, the industry's significant efforts of late to reduce stigma looks to be having a positive impact. Encouragement of open conversations about mental health must be doubled down upon. Stigma remains one of the biggest barriers to individuals seeking help with their mental health.
The mental health research project also revealed interesting findings about Employee Assistance Programs (EAP) in the resources and energy industry.
An incredible 93% of participants said they had been offered an EAP service and 64% had been offered access to industry counselling. Almost one-in-four (23%) of participants had taken up a professional intervention.
"The strong uptake in EAP and other professional interventions indicates these employer service offerings are hitting the mark," Ms Diamond said.
"It has been reported that across all industries, employee use of EAPs typically averages around 5-10%.
"Despite this strong performance, 27% of participants indicated they viewed EAPs as 'not helpful', with some perceived issues around confidentiality, trust, privacy and quality of service.
"For this reason, resources employers are currently putting a lot of work into investigating the effectiveness of EAP programs and the support and interventions they offer.
"It is incredibly important that the services and interventions offered to employees are continually assessed and improved upon."
Coinciding with the research, in 2021 AMMA also developed the industry's first Workforce Mental Health Framework to help employers understand and deal with sector-specific mental wellness issues.
The Resources and Energy Workforce Mental Health Research was guided by AMMA's Mental Health Advisory Board (MHAB). Phase 2 is scheduled to take place in 2022.