How retrofitting mining vehicles with battery-power is creating jobs in the Hunter
In the heart of the Hunter region, a group of unsung heroes is quietly revolutionizing the mining industry, embodying the spirit of innovation. Among these innovators are Craig Barnett and Sarah Gow of BME, a mining equipment manufacturer based in Hexham.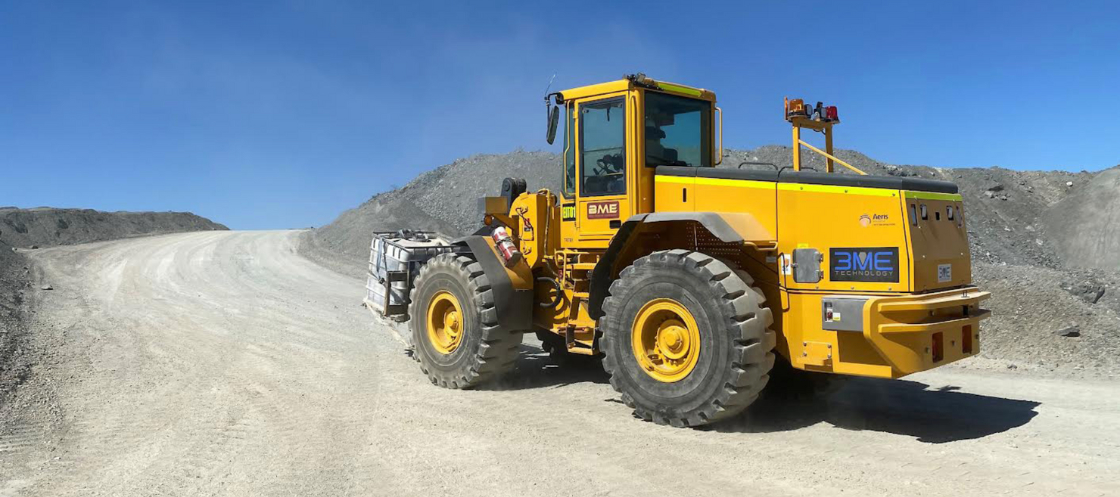 In a recent collaboration with local battery technology company 3ME, Hexham mining equipment manufacturer BME has undertaken a remarkable feat – retrofitting a 20-tonne Volvo loader used in hard rock underground mining with batteries that meet industry standards.
Dubbed the TRITEV, the electric mining vehicle retains its original driving characteristics post-retrofit, requiring no retraining for the driver. Not only is it more cost-effective than conventional machines, but its performance matches or even exceeds that of diesel-powered counterparts.
The significance of battery-powered mining vehicles extends beyond efficiency gains. The TRITEV has the potential to revolutionize occupational health and safety in underground mining. Traditional diesel engines contribute to industrial deafness, a permanent condition, due to excessive noise. Furthermore, diesel particulate matter poses a carcinogenic risk, with ventilation costs skyrocketing in underground mines.
In contrast, the retrofitted TRITEV operates silently, emits minimal heat, and eliminates diesel fumes entirely.
Benefitting from matched funding from the METS Industry Growth Centre, this breakthrough brings the Hunter region to the forefront of sustainable mining solutions. By working together, BME and 3ME have showcased the region's capability to drive technological advancements, positioning it as a global energy hub in the emerging era of sustainable practices.
In the Hunter region a network of companies employing 300 locals trained in diesel vehicle maintenance operates under the BME umbrella. The shift towards batteries signifies not just a technological leap but also a commitment to economic growth and job creation.

Beyond the TRITEV, BME has set its sights on developing a battery-powered personnel carrier, recognizing the transformative potential of batteries and proactively supporting its workforce to acquire new skills.
Beyond Zero Emissions is an independent think tank, who work to show how Australia can prosper in a zero emissions economy through ambitious research, influential engagement, and compelling communications. Sam Mella is the Hunter Engagement Lead at Beyond Zero Emissions.
Listen to Sam's interview on ABC Newcastle's drive time program with Paul Turton (at the 45:20 mark) to learn more about the TRITEV.