Sparc Hydrogen Joint Venture looks to revolutionise green hydrogen
Sparc Technologies has entered into binding agreements with global green energy company Fortescue Future Industries Pty Ltd and the University of Adelaide, forming the Sparc Hydrogen Pty Ltd Joint Venture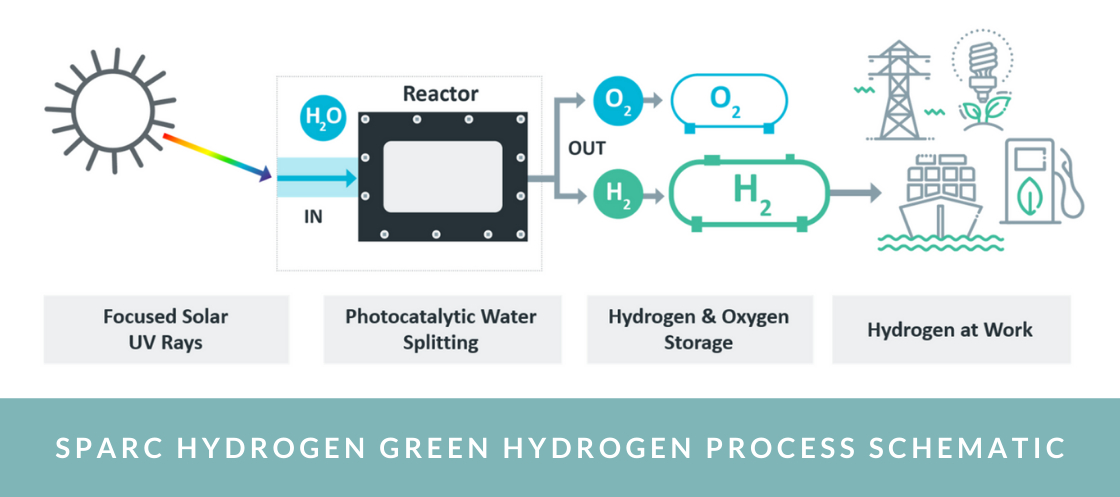 Sparc Hydrogen is seeking to deliver a unique process with the aim of producing commercially viable green hydrogen via photocatalysis (the Sparc Green Hydrogen Project).
The green hydrogen technology has been developed by the University of Adelaide's Professor Greg Metha and team, and Flinders University.

The Sparc Green Hydrogen Project will seek to further develop a process known as Thermo-Photocatalysis, which employs the sun's radiation and thermal properties to convert water into hydrogen and oxygen. Adopting this process to produce green hydrogen means that renewable energy from wind farms and/or photovoltaic solar panels and expensive electrolysers are not needed for this particular approach.
As such, capital and operating expenditure is anticipated to be significantly lower than electrolysis and other forms of hydrogen production currently in use. This technology can potentially be adopted remotely and for onsite use, reducing the reliance on long distance hydrogen transportation or electricity transmission.
Sparc Technologies is aiming to have a commercially ready technology targeting sub $2/kg production costs at the completion of the program.
To read more about Sparc green hydrogen, go to Sparc Technologies website here.