Strong fuel efficiency standards could deliver $13 billion benefit says Climate Council
Australians can individually save up to $1,200 a year on vehicle running costs if the federal government delivers strong fuel efficiency standards, new modelling commissioned by the Climate Council and Electric Vehicle Council shows.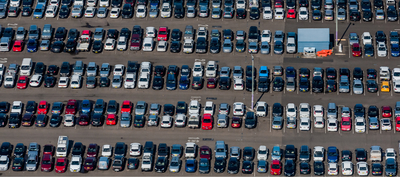 Australia has the potential to reap substantial economic and environmental benefits by implementing strong fuel efficiency standards according to an analysis conducted by the Climate Council.
Australians could collectively share in up to $13.6 billion in net benefits by 2035 through reduced vehicle running costs, cleaner air, and minimized environmental damage. By adopting these standards, Australia could also witness a significant reduction of up to 31 million tonnes of harmful pollution over the next decade and accelerate the availability of low and zero emissions vehicles in the market.
Fuel efficiency standards serve as a critical policy tool to limit greenhouse gas emissions from Australia's car fleet. They establish a maximum average level of carbon emissions allowed across a manufacturer's new car sales. These standards incentivize car manufacturers to supply lower and zero emissions vehicles while penalizing them for failing to do so. As the standards tighten over time, manufacturers must sell increasing numbers of low and zero emissions vehicles to avoid penalties.
Despite being a wealthy nation, Australia lags behind in implementing fuel efficiency standards, remaining one of the few countries without such regulations. Currently, fuel efficiency standards cover 80 percent of the global car market, leaving Australia far behind in terms of emissions reduction and vehicle efficiency.
Climate Council Head of Advocacy, Dr Jennifer Rayner, said: "This modelling underlines that a strong fuel efficiency standard will deliver huge benefits for Australians in cheaper running costs for vehicles, while also reducing pollution and climate harm from transport emissions."
Climate Councillor and energy expert, Greg Bourne, explained that implementing robust fuel efficiency standards will, "help accelerate supply and stimulate a fall in the price of low and zero emissions vehicles that Aussie drivers can choose from. It will also have widespread flow-on benefits of cleaner air, cheaper running costs, and fewer emissions we can all share."
The analysis found the Australian Government can help unlock these benefits by delivering fuel efficiency standards that:
set Australia on a strong pathway to a zero emissions fleet – with the objective of all new vehicles sold being zero emissions by 2035 at the latest

align with other car markets like New Zealand, the United States and Europe as a minimum – so Australia moves up the queue for cleaner, cheaper vehicles

deliver genuine reductions in emissions from new cars sold in Australia – avoiding credits and loopholes that undermine their effectiveness

are mandatory and legislated – auto manufacturers shouldn't be able to opt out

start as soon as possible – every new vehicle sold today will likely be on the road for at least the next 10 years, so we cannot delay.