TRaCE Program signs on foundational recycling partner Kandui Technologies
Kandui will use traditionally non-recyclable waste to create Green Ceramics using TRaCE technology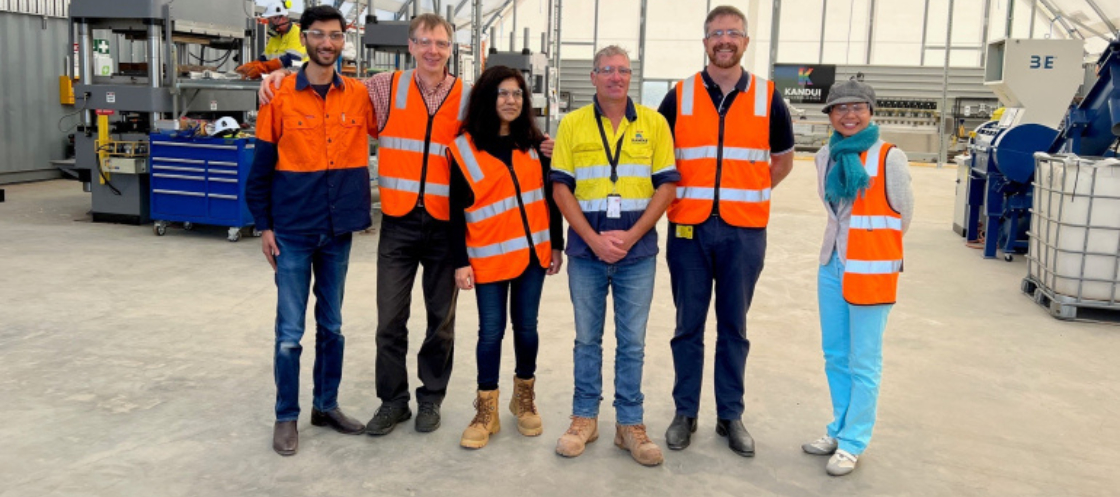 The UNSW SMaRT Centre is the recycling stream lead for the $277 million Trailblazer for Recycling and Clean Energy (TRaCE) Program.
Hosted by UNSW and in partnership with the University of Newcastle and many industry partners, the TRaCE Program runs for four years from 2023 to help Australia and the world transition to sustainable recycling and clean energy solutions and systems. Professor Veena Sahajwalla is the recycling theme leader for TRaCE.
As the first licensee of the MICROfactorie™ program, Kandui will play a vital role in commercializing the innovative technologies developed by Professor Sahajwalla and the SMaRT team.
Cutting-edge Green Ceramics - engineered materials, capable of enhancing functional surfaces, furniture, and various applications - will constitute Kandui's initial product line.
In other TRaCE-related news, the University of Newcastle has recently sealed an $18 million contract with Element One, aiming to expedite the utilization of green ammonia in real-world scenarios. Additionally, UNSW has partnered with Virescent Ventures to establish the Climate 10x Accelerator.

TRaCE Executive Director, Professor Emmanuel Mastio emphasized that these three recent partnerships signify significant milestones in line with TRaCE's core objective: to accelerate research and product development in collaboration with industry partners while fostering essential skills in the recycling and clean energy sectors.