Transgrid partners with the University of Newcastle to create energy jobs for Hunter graduates
Transgrid has established a formal partnership with the University of Newcastle to create education, training and employment opportunities for students and support future energy projects in the Hunter.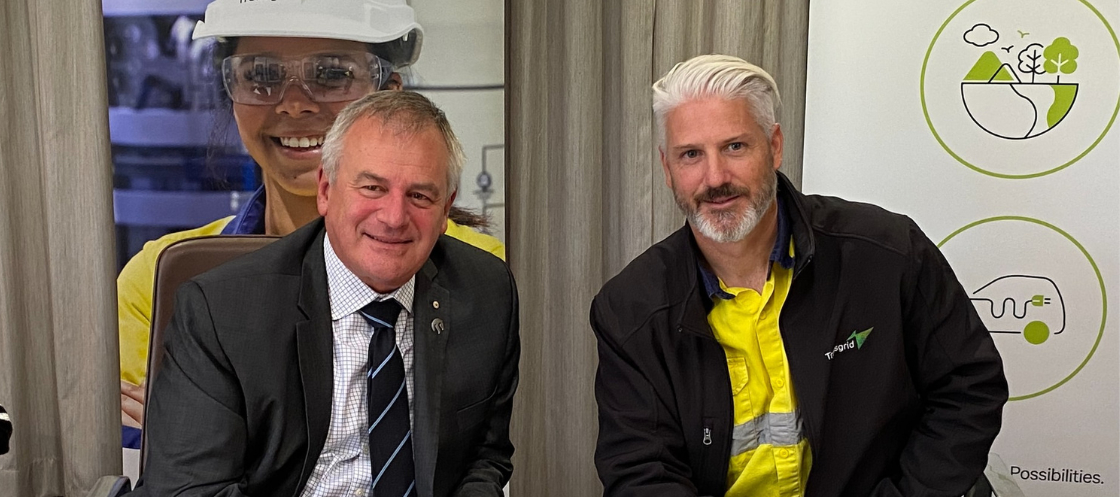 Transgrid officially opened its new Transmission Testing and Commissioning Lab at its Newcastle depot earlier this month. The Lab will be a key facility for student training and career development following the signing of a Memorandum of Understanding (MoU) at the University of Newcastle's Callaghan Campus as.

The MOU will see Transgrid and the University of Newcastle develop opportunities for electrical engineering students including cadetships, scholarships, research, and employment as Australia transitions to a clean energy future.
The MoU includes:

Investigating sponsorship, scholarship, cadetship, and graduate opportunities for students, including those from diverse and Indigenous backgrounds
Training and career pathways for electrical engineering students at Transgrid's Newcastle Transmission Testing and Commissioning Lab
Investigating other educational programs relevant to the transmission and renewables industry including research projects, student placement opportunities and courses
Sharing information on the pipeline of graduates in electrical engineering and working collaboratively on local training and employment opportunities in the electricity industry, and
Investigating opportunities to jointly upskill people from the mining and power generation industries to transition to the transmission industry.
University of Newcastle Vice Chancellor, Professor Alex Zelinsky, AO explained the importance of these local industry partnerships for students.

"Data from the Australian Skills Commission report in 2021 found 75% of employers look for experience before considering an applicant, while 40% of roles are given to someone known to the employer, so we see gaining workplace experience as critical to creating highly skilled graduates with strong industry connections."

"Planning with Transgrid has already started to create a pathway for students to gain firsthand experience designing and operating electricity supply - a clear example of how this partnership will benefit students and industry."
Executive General Manager of Delivery Craig Stallan said Transgrid's Newcastle Transmission Testing and Commissioning Lab will improve the efficiency of network operations and project delivery.
"The Newcastle facility will be the network headquarters for testing and commissioning of substation secondary systems including protection, metering, and control equipment," Mr Stallan said.
"It will allow our staff to carry out testing and commissioning faster and safer and ensure everything is working correctly before they head out into the field to install the equipment in our substations.
"The new facility will be critical for testing and commissioning of equipment for the Waratah Super Battery's System Integrity Protection Scheme. This equipment will be installed at 20 substations around NSW and help trigger the super battery into action when required and dial down energy elsewhere in the grid to balance supply."