Under-representation of women in STEM is holding back national prosperity
Report finds Australia has yet to make the systemic changes required to achieve diversity in science, technology, engineering and mathematics (STEM)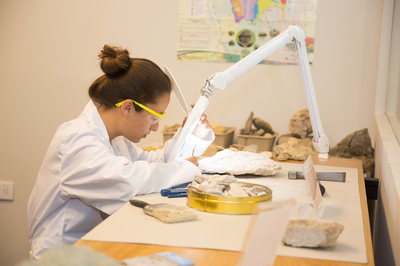 The current under-representation and under-utilisation of women in the STEM workforce poses a threat to Australia's prosperity.
The findings are contained in the Women in STEM Decadal Plan launched on Monday evening at Parliament House by the Minister for Industry, Science and Technology, Karen Andrews. The plan was developed by the Australian Academy of Science in partnership with the Australian Academy of Technology and Engineering.
It outlines six opportunities to strengthen gender equity in STEM in Australia over the next 10 years, including establishing a national evaluation framework to guide decision making and drive investment and effort into STEM measures that work.
Australian Academy of Science Fellow and Expert Working Group member, Professor Sue O'Reilly AM FAA, said while many organisations are taking actions at an individual level to support the attraction, retention and progression of women in STEM, extensive stakeholder consultations confirmed there is an urgent case for cohesive, systemic and sustained change.
The decadal plan highlights the economic case for gender equity, citing the 2017 World Economic Forum's 'Gender gap report' which estimates that closing the gender gap in economic participation by 25% by 2025 could add as much as US$5.3 trillion to global gross domestic product (GDP) in the same timeframe.
The plan provides the first opportunity to tackle the issue of gender equity at a national scale and highlights the importance of government, academia, industry, the education sector and the community working together to drive change.
The starting point for the implementation of the plan is a Pathways to Equity in STEM workshop hosted by the Academies in Melbourne today. It will provide an opportunity for delegates to learn what other organisations are doing in the gender equity space, providing a platform for both learning and collaboration.