Unearthed and Newcrest team up in search for innovators for site specific blasting process
Prize money, industry recognition and a commercial relationship with Newcrest are up for grabs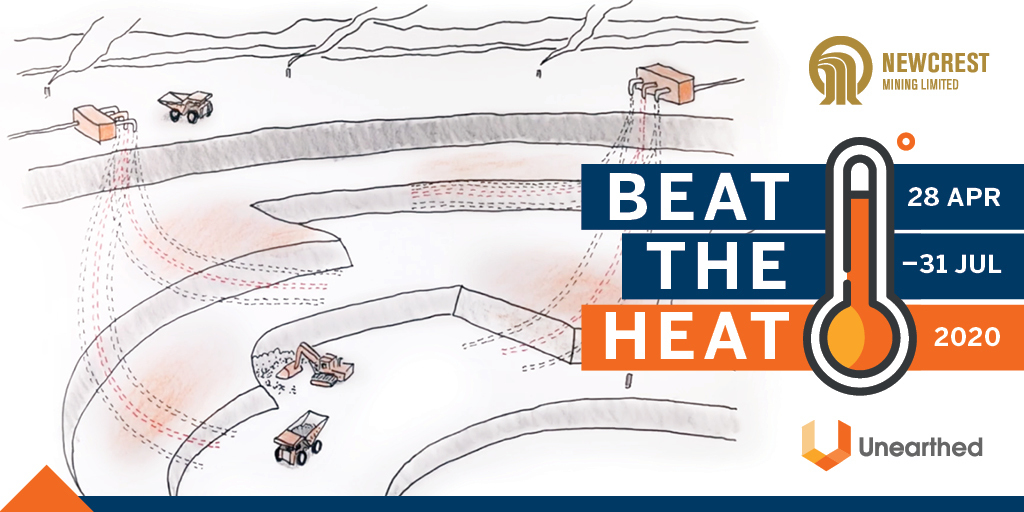 Unearthed have launched the Beat The Heat challenge with Newcrest to improve blasting performance in high temperature conditions at the Lihir gold mine. The Lihir gold mine in Papua New Guinea experiences ground temperatures of up to 190˚C 🔥 and has chemically reactive geology.
As a result of the extreme ground temperatures, conventional ammonium nitrate based explosives, which are typically used in the blasting process, become less controllable and less reliable. Newcrest are looking for the best innovators worldwide to identify, develop and implement new solutions for this real-world, multi-million dollar application.
Unearthed are the largest community of startups, developers, and data scientists making the energy and resources industry more efficient and sustainable.
Newcrest is the largest gold producer listed on the Australian Securities Exchange and one of the world's largest gold mining companies.
The Opportunity
Individuals and companies who participate in this challenge will have the opportunity to the following:
Gain exposure within Newcrest – Your proposed solution will be reviewed by Newcrest's judging panel which may include representatives from Newcrest operations, engineering, digital, technology, HSE and innovation teams. Please refer to the panel of judges for this specific competition.
Connect with Newcrest leaders – The top proposals will be shortlisted and the top teams will have the opportunity to virtually meet the Newcrest panel of judges. If selected, you will be invited to a private discovery session hosted by Newcrest. In this forum, Newcrest leaders will seek further detailed background on your proposal and your team's capabilities and alignment with Newcrest's operations and business needs.
Win prize money and recognition - Following the review of short-listed teams, the judging panel will assess and select the winning submissions with prize money going to the top teams. You and/or your company will be profiled across Newcrest operations and the wider Unearthed community including other industry representatives.
Win the opportunity to further develop and trial your solution with Newcrest – Following the first stage of the competition, Newcrest will identify top teams with the opportunity for Newcrest to support further development and pathway to trial and implement your solution.
Win Newcrest as a new customer – Should Newcrest progress with a pilot, the opportunity then exists to engage commercially with Newcrest as a customer.
Register in this challenge to win the opportunity to partner with Newcrest to develop and trial your solution.
Click this link to learn more about Beat The Heat.