UON Researchers' thermal energy storage bricks win AFR Higher Education Award for commercialisation
MGA Thermal, a spin-out company of the University of Newcastle, has been recognised for its innovative work in the renewable energy space.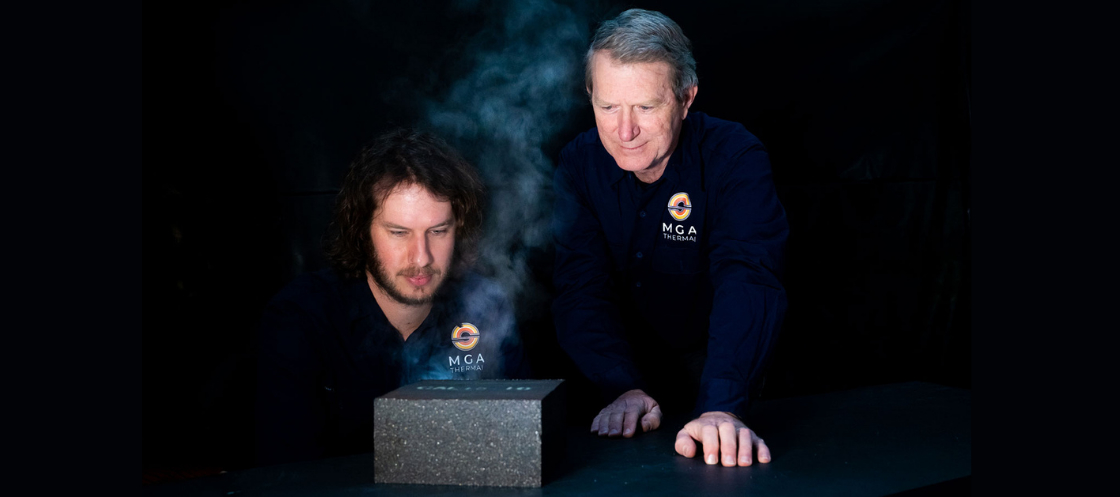 MGA Thermal has been announced as the winner of the inaugural Research Commercialisation award from the 2021 Australian Financial Review (AFR) Higher Education Awards.
The annual awards seek to highlight at a national level "the tremendous contribution that the Higher Education sector makes to Australian prosperity and quality of life" and recognise outstanding initiatives across seven categories including teaching and learning, employability, equity and inclusion, and for the first time in 2021, research commercialisation.
This year, a total of 31 universities or higher education providers competed for the top honours.
University of Newcastle Vice-Chancellor Professor Alex Zelinsky said MGA Thermal being recognised for research commercialisation is an example of how research can change the future.

"MGA Thermal is driving the shift to renewable energy in our region and I am so pleased to see our people being recognised for their innovative solutions to transform how the world uses renewables."