Upper Hunter ethanol plant one step closer as Council votes to continue engagement
To be located in Muswellbrook, the ethanol plant will be the centrepiece of the new Hunter Pilot Biorefinery (HPB).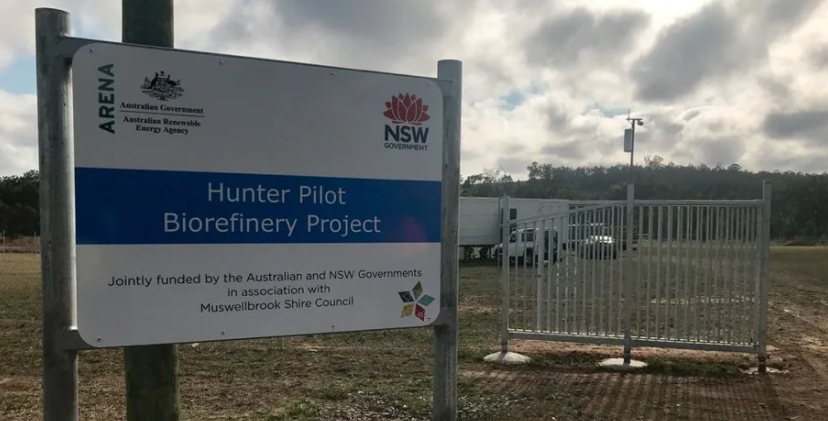 In partnership with Muswellbrook Shire Council and the University of Newcastle's Institute for Energy and Resources (NIER), Ethanol Technologies (Ethtec) is developing an environmentally sustainable process to produce biofuels and other renewable chemicals from crop and forestry waste.
Scaling this process up into a proposed ethanol pilot plant is a step closer to fruition after Muswellbrook Shire Council voted this week to continue negotiating with biofuel company Ethtec over a proposed grant to the project.
Ethtec has approval for an $11.9 million grant from the federal government's Australian Renewable Energy Agency (ARENA), which is conditional on matching funding. After Ethec parted ways with an investor last year, a $10.4 million Muswellbrook council grant has been proposed as replacement funding.

Ethtec is developing ethanol and other high-value fermentation products from lignocellulosic materials such as crop stubbles, cotton gin trash, timber residues and sugar cane bagasse. The technology thus avoids the "fuel versus food" tension associated with production of ethanol from corn or wheat starch.
The plant is expected to employ up to 20 researchers and technicians, attract new investment and ensure cutting edge innovation continues in the energy sector in regional NSW.
Ethtec Senior Biotechnologist and University of Newcastle Conjoint Lecturer, Dr Geoff Doherty, said the Hunter Pilot Biorefinery had the potential to transform the agricultural and forestry sectors.
"We are on the cusp of being able to transform low-value biomass into high-value products such as biofuels and green chemicals. Being able to demonstrate these technologies at pilot plant scale is an essential step on the commercialisation pathway," he said.
Executive Director Newcastle Institute for Energy and Resources (NIER), Professor Alan Broadfoot, said the facility built on the University's existing world-class research in energy and resources.
"The facility aligns with a global push to capture value from forestry and agricultural waste streams. It has the potential to bring new and innovative skills to the Hunter region, complement existing industry and support economic diversification in the area."
To read more about the process behind the ethanol pilot plant, go to ARENA's website here.