World's biggest cleantech competition eyes emerging battery sector in Australia
ClimateLaunchpad partners with the Future Battery Industries CRC to support emerging energy storage innovations in Australia.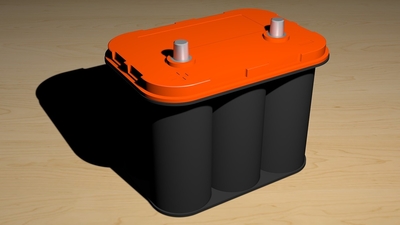 The world's largest green business ideas competition, ClimateLaunchpad, is turning its eye toward the emerging battery technology sector in Australia, striking up a partnership with the Future Battery Industries CRC for the 2020 program.
"The shift to a renewable energy future is driving a global boom for batteries, and for better and more efficient energy storage solutions," said Chris Lee, CEO of Climate-KIC Australia, the climate innovation organisation responsible for running the competition in Australia.
"Australia is uniquely positioned to take a leadership role in battery innovation, and we wanted to tap into that pipeline early so we can help innovators scale and commercialise their technologies."
The competition looks for nascent, breakthrough 'green' business ideas. The program is set up to help aspiring entrepreneurs grow their cleantech ideas into global businesses.
Selected participants start off their rigorous training with an intensive Boot Camp followed by a series of coaching sessions to prepare for their state finals. Those teams who progress through the state finals, national finals and regional finals – will have an opportunity to pitch in front of a global audience at the virtual Global Grand Final, among the most innovative entrepreneurs from over 55 countries, as well as investors, media and industry leaders.
ClimateLaunchpad is open for applications until June 18 2020, and although the program has a particular focus on battery and energy storage solutions this year, anybody with a solution to tackle climate change is welcome to apply. The competition is an initiative of EIT Climate-KIC, Europe's climate innovation initiative and Climate-KIC Australia's European partner organisation.

In the three previous editions held in Australia, over 100 start-ups have got to grow their business ideas and develop an investor-ready pitch deck after passing through ClimateLaunchpad. Today some of our alumni are at the forefront in Australia of climate-forward enterprises, including Sunovate, Australasian Circular Textile Association, Coreo and Matter. Globally, ClimateLaunchpad has generated more than 6,700 ideas that resulted in the creation of more than 8,000 jobs within 1,900 new companies.
Information about ClimateLaunchpad, how to enter the competition and updates are available at www.climate-kic.org.au/launchpad