10 Steps to Starting Your Own Business
Are you ready to turn your side biz into your day job or do you want to buy a business?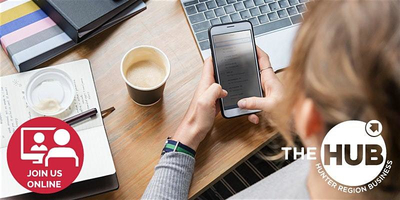 Have you been operating your business but you've been shut down by Covid-19?
Have you lost your job and want to create income for your family?
Now is the time to take a look at foundations you want to build for your business and ensure when you startup again, you're in a strong position to grow.
Not sure what your next step should be?
Learn about the basics of starting & growing your own business in Australia and how to be a success in this FREE small business mini workshop.
You'll learn about
The benefits and pitfalls of being in your own business
The importance of researching your business idea
How to see if your business idea will make you money
Setting up your business the right way with an ABN and business name
How to create your own business plan
10 steps to your business success
Reserve your ticket to this FREE Start Your Own Business ONLINE mini workshop with The Hub's Business Adviser Kimberlie Clare-Campbell
For more info please phone 4936 2557 or Email reception@huntervalleyhub.com.au