100 Climate Conversations: Anna Skarbek (Climateworks Australia)
Reducing the carbon emissions of industry and government, and ensuring the transition is just for all workers, is vital for a net zero future. As chief executive of Climateworks Australia, Anna Skarbek drives critical research and sets ambitious goals to support the transition to a low carbon economy.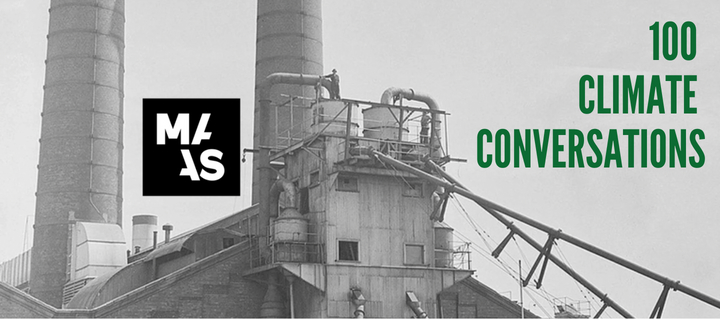 See Anna Skarbek in conversation with investigative journalist Benjamin Law, recorded live at the Powerhouse as part of 100 Climate Conversations.
Anna Skarbek is the chief executive of non-profit Climateworks Australia, which bridges the gap between climate research and action by developing a framework for a low carbon economy. The organisation takes an independent, non-partisan approach to analysing emissions reduction opportunities and partners with business and government to unblock barriers to their implementation. Skarbek is a former investment banker turned green policy adviser who was previously a founding director of the Clean Energy Finance Corporation. She is currently a director of the Green Building Council of Australia and of the Centre for New Energy Technologies.
Benjamin Law writes books, TV screenplays, columns, essays and feature journalism. His work has appeared in 50+ publications – including The Monthly, Frankie, Good Weekend, The Guardian and Australian Financial Review. His books include The Family Law (2010, Black Inc) and Gaysia: Adventures in the Queer East (2012, Black Inc) – both nominated for Australian Book Industry Awards. Law authored a 2017 Quarterly Essay, Moral Panic 101: Equality, Acceptance and the Safe Schools Scandal, and edited the anthology Growing Up Queer in Australia (2019, Black Inc). He speaks out on the topics of diversity, equality, journalism and more.

100 Climate Conversations is a two-year survey of visionary Australians who are accelerating the net zero carbon revolution. Find out more and subscribe to the podcast.
Entry is free, but bookings are essential as places are limited.