100 Climate Conversations: Karin Stark (Farm Renewables Consulting)
After the successful installation of a solar-diesel hybrid pump on her own farm, environmental scientist turned farmer Karin Stark is championing the uptake of on-farm renewables.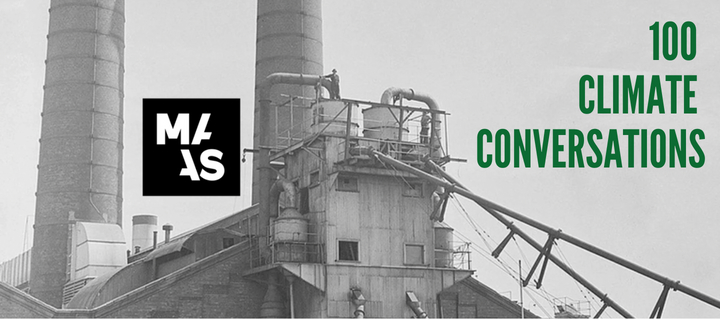 See Karin Stark in conversation with investigative journalist Gabrielle Chan, recorded live at the Powerhouse as part of 100 Climate Conversations.
Karin Stark focuses on ways to significantly reduce energy costs – one of the fastest-growing costs for farmers – and carbon emissions, by facilitating the adoption of on-farm renewables. She is Director of Farm Renewables Consulting and founder and convener of the annual National Renewables in Agriculture Conference and Exhibition. Co-managing a wheat and cotton farm in Narromine NSW has given Stark a first-hand perspective of the energy challenges farmers face. The installation of a 500kW solar-powered diesel pump at her family's property has provided a yardstick for other farmers in the region to consider introducing renewable energy to their operations.
Gabrielle Chan is Guardian Australia's rural and regional editor. She has been a journalist for more than 30 years previously writing for The Australian, The Daily Telegraph, Meanjin and Griffith Review. She also has personal experience of family farming. Chan's first book, Rusted Off: Why Country Australia is Fed Up was shortlisted for the 2019 Prime Minister's Literary Awards and the 2020 Walkley Awards. Her latest book, Why You Should Give a F**k About Farming was released in August 2021.
100 Climate Conversations is a two-year survey of visionary Australians who are accelerating the net zero carbon revolution. Find out more and subscribe to the podcast.
Entry is free, but bookings are essential as places are limited.