14 Steps to an Effective Pitch
Pitch Coach Stevie V Brown shares her 14 steps approach to creating an effective pitch for prospective investors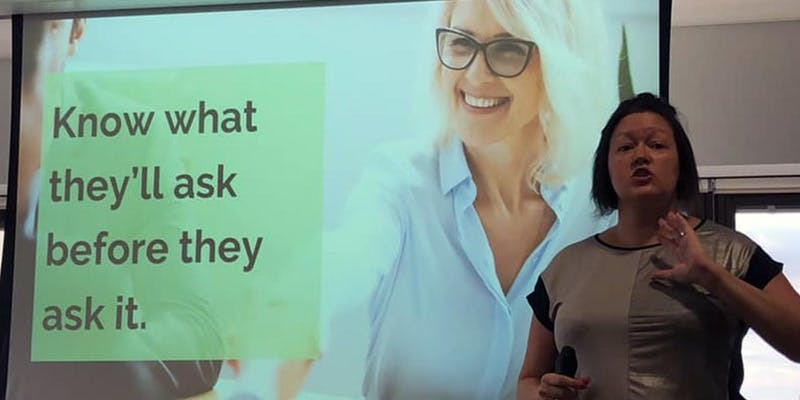 Learning outcomes:
A framework for creating your pitch
Winning pitch deck outlines for each pitch scenario
What investors really want from your pitch deck
Event format:
Join the event at either Macksville Senior Citizens Club or Kempsey. Each location will dial into the talk with Stevie in Sydney who will introduce her unique program in 2 parts - an introduction of her 14 steps, followed by a Q&A session.

About the coach:
Stevie V Brown is a Pitch Coach and Communications Specialist. She is the creator of PitchQuest®, the online training & coaching program that guides startup founders through the strategic process of creating an effective pitch for prospective investors.
Stevie has 20 years' global experience working with famous brands including; Coca-Cola, L'Oréal, McDonald's and Visa to assess the problems they can solve for their customers and design effective brand and marketing strategies to achieve measurable results. Stevie held several management roles and moved into strategic planning where she led pitch teams to bring in new business with a high win rate.
Stevie has worked with startups and small businesses at every stage of growth and across multiple industries with one key thing in common; big business vision with a small business structure. She is passionate about giving startups the same level of strategic and creative thinking that their large corporate counterparts enjoy.