2019 Upper Hunter Economic Breakfast Series: Women in Business
The second Upper Hunter economic briefing for 2019 focuses on women in business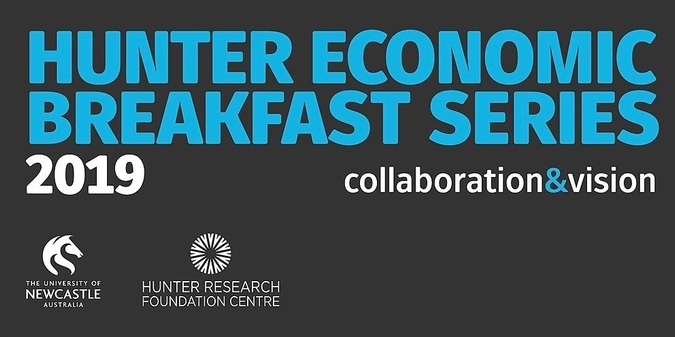 Since 2002 the Hunter Research Foundation (HRF) Centre has run a dedicated research program in the Upper Hunter. Our insights are shared twice a year at our economic breakfasts. We invite you to join us at our second event for 2019.
The overarching theme for our 2019 Economic Breakfast Series is Collaboration and Vision. We will continue this focus when we examine why women venture into business, the challenges they face, and the role women are playing in Upper Hunter regional economic resilience.

Speakers:
HRF Centre's Lead Economist, Dr Anthea Bill will deliver unique insights into the Upper Hunter economy including business and consumer expectations. This will include the results of our Pulse Survey of local conditions, presented in our latest Upper Hunter Region Economic Indicators.

This event is free to attend, however registration is essential.
Join 170+ other guests at this long-running series on 11 September. Be informed, challenged, inspired and 'connected'.

Thank you to our Upper Hunter Research Partner, Bengalla Mining Company.