Africa Rising - Opportunities for Victorian METS Companies
Africa is a continent of opportunity and challenge in almost equal measure, but for those companies prepared to put in the work, the rewards are multi-fold.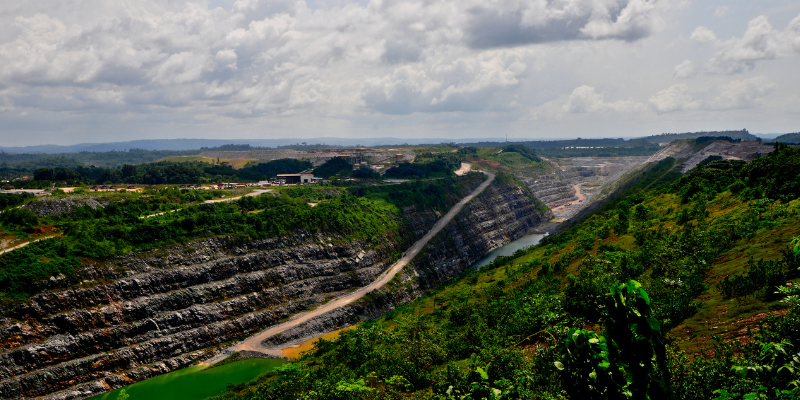 The webinar will be joined by Linton Tarisai of the Renstar Group who will update you on his copper projects in Zambia and Zimbabwe, with a special emphasis on ESG.
And our Vic METS Export Hub Lead and international business specialist, Collins Rex, will examine doing business in Africa, particularly in light of the implementation of the African Continental Free Trade Area (AfCFTA).
Speakers include:

Linton Tarisai
Chief Executive Officer, RensTar Group
Linton's role is to establish the company's strategic objectives and bring buyers and sellers together to facilitate commodity transactions effectively. A strategic architect, Linton is experienced in negotiating high-value transactions and is an expert at establishing and maintaining authentic global networks and long-lasting relationships at corporate and Federal Government levels. Linton has a deep understanding of the risks and opportunities of the African commodities market.
Linton is an entrepreneur with a passion for solving complex problems, delivering value to stakeholders and building strategic partnerships across the mining value chain. With an MBA, Linton is pursuing a Doctorate of Business Administration (DBA) (sustainable mining practices and the triple bottom line (3BL)).
Collins Rex
VIC Export Hub Lead, Austmine
Collins is the VIC METS Export Hub Lead and owner of ideas generator and actuator, Rex Ideas,
Collins combines her interest in technology with vast experience in international trade. She has owned and operated highly successful communications and consultancy businesses on two continents, and in her professional capacity assists clients across a range of international training, marketing, product development and communications areas.Collins understands firsthand the value of well-applied technology in an increasingly connected world. As a self-confessed "AI tragic" and agtech enthusiast, Collins is passionate about the intersection of technology, business and art, and believes technology and digitisation have an ever-increasing role to play in business growth.
Collins sits on the international advisory board of the Netherlands-based eCommerce Foundation, and on the World Customs Organisation's Working Group on eCommerce. She is the Chief Judge of the Australian Information Industry Association's iAwards, an International Head judge at APICTA, the Asia Pacific ICT Alliance Awards, and a certified Cyber Readiness Coach.
Registration
This webinar is free to attend for Austmine WA and VIC export hub members, and non-members.