Are we building enough green skills in Australia?
Is Australia doing enough to grow and develop the green skills of our workforce?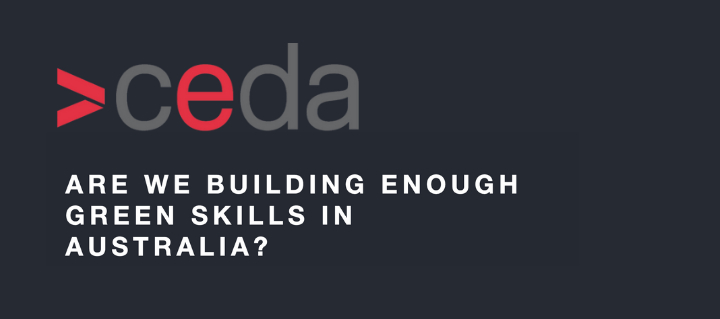 As Australia sets its sights on NetZero by 2050, business and governments are focusing on measures to reduce emissions, transition to sustainable energy sources and build sustainable operations and supply chains. But is Australia investing in recognising, developing and rewarding the new skill sets that will be essential in a more sustainable economy?
LinkedIn's 2022 Global Green Skills Report showed that green talent increased globally from 9.6% in 2015 to 13.3% in 2021, and double-digit growth across dozens of green skills over the last five years.
How does Australia stack up against our international competitors in this area? How can we make sure we're developing enough of the right green skills to power our future green economy? And are we likely to face a green skills 'brain drain' in future as our best green skill talent is attracted offshore?
Join CEDA and LinkedIn's Chief Economist, Karin Kimbrough, along with sustainability expert Richard Bolt from Nous Group, to discuss the greening of Australia's skill base.