Explore Asgard Mine and the Railway Museum on an easy walk through Mount Victoria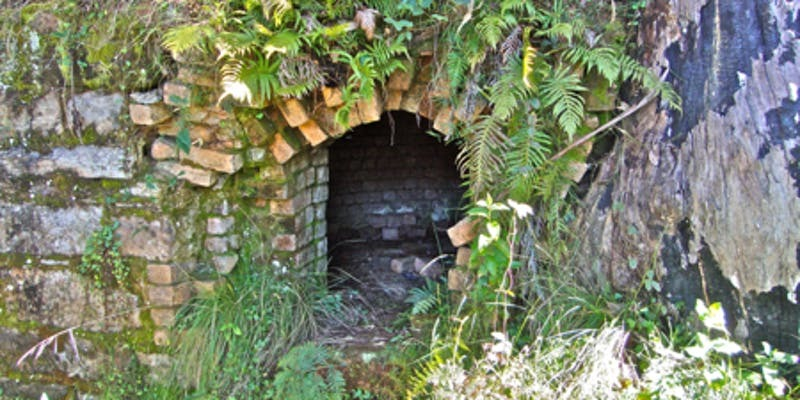 Meet about 4kms along Mt Victoria Falls Rd, where you will see the entrance to two fire trails. Our walk will take us along a fire trail to a clearing at Asgard Swamp, from there we walk along to the remnants of an old shale mine which has been abandoned. Our track will take us past a hanging swamp, a wonderful example of the way Nature has kept water in streams clear.

By looking up you can see a layer of shale in the cliff overhangs.
Asgard mine is the entrance to an old coal mine. The mine and kiln are the only heritage links to such industrial efforts of the 1860's to 1920's, in New South Wales. The mine's entrance is approximately 1.6m tall and wide and expands some 30m into the hill, so pack a torch if peering in. (The integrity of the mine is unknown.)