Asia-Pacific's International Mining Exhibition (AIMEX) 2023
AIMEX is an internationally renowned platform which showcases the latest mining technology, equipment and services, offering a unique opportunity for leading suppliers and buyers to conduct face-to-face business, learn about the latest trends and network in an interactive forum.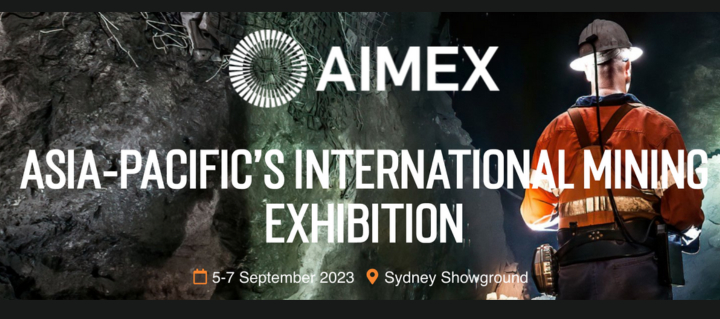 AIMEX is the leading free-to-attend mining exhibition and conference in Australia, featuring over 250 suppliers and attracting 6,000 visitors over the 3 days.
Promote your products or services to a highly targeted audience. Attracting site personnel, engineers, senior managers, AIMEX is the event you cannot miss.
The new Decarbonisation Zone at AIMEX will cater to the needs of mining companies looking for solutions that meet their Environmental, Social and Governance (ESG) obligations, while boosting their business productivity and lowering operational costs.
AIMEX also features a free-to-attend conference that addresses the current needs of the industry that will provide direct benefit to many mining functions.