AusIMM Mine Waste and Tailings Conference 2021
AusIMM's Mine Waste and Tailings Conference returns in July 2021 to explore all aspects of life cycle waste rock and tailings management, from site selection and design to post-closure care.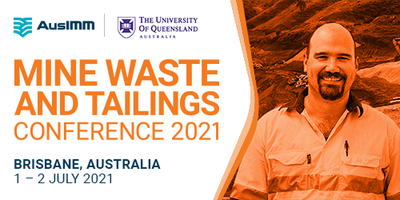 Delivered both in person and online, this outstanding technical conference will address current and future challenges impacting mining systems re-engineering, based on the paradigm shift mining business success is fundamentally dependent upon waste management
Join delegates from around the world to hear from leading global experts, participate in robust discussions, see the latest mining innovations, and meet with speakers and peers at networking events.
AusIMM in collaboration with The University of Queensland look forward to welcoming you to this leading industry conference.