Digitally Transforming Belt Conveyor Productivity
Austmine is pleased to host this webinar on Flexco Elevate™ Digitally Transforming Belt Conveyor Productivity.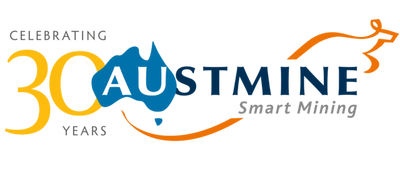 Joined by a team of Flexco experts, including Chief Digital Officer Keith Staginger and local territory managers Josh Abberton and Jayden Baker, this exclusive panel discussion will provide an overview of the Flexco Elevate™ platform and the i3 digital solution that is transforming mining operations across the globe.
The data-driven, real-time, remote monitoring system is giving operators insights at their fingertips – the first of its kind belt cleaner monitoring technology.
Flexco Elevate fundamentally alters the way operations are run and the solution's multi-faceted benefits streamline internal processes. This includes:
Improved Safety - The Flexco Elevate solution reduces the need for physical inspections along beltlines
Asset Management - Digital mapping of installed Flexco cleaners provides visibility of assets for more efficient resource planning.
No Guesswork - The operations team knows exactly what, when, and where service is needed from the convenience of the Dashboard.
Valuable Insights - Data insights are immediately transferred to the dashboard so operations realise operational efficiency from day one.
The webinar will be covering:
Industries that benefit from Flexco Elevate
How Elevate can deliver you meaningful insights
Critical engineering issues solved by Elevate
Speaker Information
Jayden Baker – WA Regional Manager
Josh Abberton – NSW Regional Manager
Keith Staginger – Chief Digital Officer
Travis Vliem – Elevate Product Manager
Ryan Grevenstuk - Director of Mkt with Elevate in his portfolio
Brett DeVries – Lead Product Engineer
Carl Faulkner – Elevate Strategic Account Manager
Registration
This webinar is open to Austmine members and non-members.
Login to the Austmine portal below to register. Contact membership@austmine.com.au for assistance.