Austmine In Conversation With: Glencore Sudbury
The Victoria METS Export Hub is delighted to invite METS companies to participate in an informal, open online conversation with a senior company representative to learn firsthand about Glencore's innovation priorities and challenges, and resulting opportunities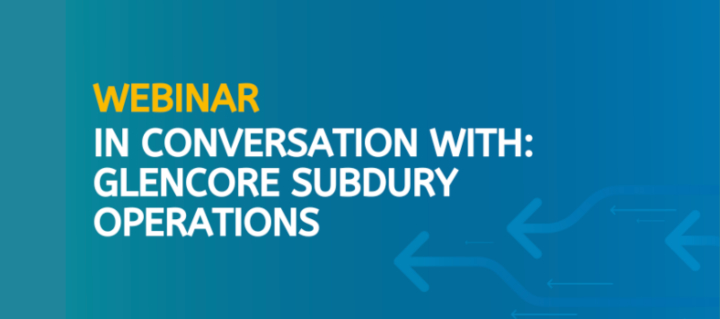 Glencore Canada employs around 9,000 people, including contractors. Their assets include copper, nickel and zinc mining and processing operations and projects, agricultural facilities, and a consulting business.
Across their Canadian operations, they've adopted SafeWork, the company's global initiative designed to give everyone in their business the tools and knowledge to perform their tasks safely.
In 2022, Glencore's Raglan Mine was awarded the 2021 John T. Ryan National Trophy for Metal Mines for the best safety performance in Canada from the Canadian Institute of Mining, Metallurgy and Petroleum (CIM), while Nickel Rim South Mine (NRS), part of their Sudbury INO, was awarded the 2021 John T. Ryan Regional Metal Trophy for the Province of Ontario.
The Victoria METS Export Hub is delighted to invite METS companies to participate in an informal, open online conversation with a senior company representative to learn firsthand about Glencore's innovation priorities and challenges, and resulting opportunities. Delegates will also be invited to ask questions.
Facilitated by Don Duval, CEO of NORCAT in Canada, this is a singular opportunity which will not be recorded, so you need to be there to gain what will be invaluable market intelligence.
This webinar is free to attend for VIC Hub, Austmine members, miners and non-members.