Managing Your Business in Difficult Times :: Cash Flow Management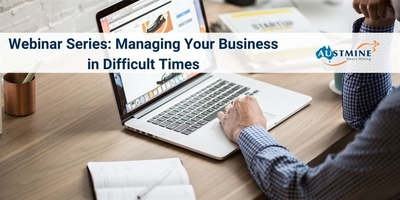 With the characterisation of COVID-19 as a pandemic by the World Health Organization on 11th March, there has been an increased effort to prevent the spread of the virus, which has led to disruption of business as usual in all sectors.
In this unique and challenging time, the Austmine team is bringing together expert advise for our members to assist them with maintaining business fundamentals, business development and marketing, people management and more.
Webinar Series
Thursday 2 April: Cash Flow Management
Thursday 9 April: Managing Your People
Thursday 16 April: Business Development, Sales and Pipeline Development
Thursday 23 April: Supply Chain Essentials
Thursday 30 April: Pricing Strategies
If you would like to register for the entire series, please contact membership@austmine.com.au for details.