Effectively Introducing New Solutions to Mining Clients
It is undisputed that the mining industry needs to apply and optimise new technologies to ensure efficient, sustainable operations into the future.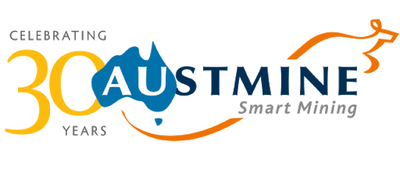 While Australian SMEs have developed many unique solutions to improve exploration, mining and processing, communicating their value to the market is difficult. Mining companies want to be second to try something new. No-one wants to be first!
This webinar will:
Explain the risk perception that underpins mining companies' decision making around implementing new technologies;
Overview the common barriers encountered to implementing new technology;
Provide a framework to guide SMEs in creating strategies to navigate towards a successful implementation program;
Utilise real-world examples of successful technology implementations.
Webinar Details

Date: Wednesday 19 February 2020
Time: 12.30 - 1.30pm AEDT
Cost: Free
If you have any questions, please contact sheldon.varcoe@austmine.com.au.
About the Entrepreneurs' Programme
The Entrepreneurs' Programme is the Australian Government's flagship initiative for business competitiveness and productivity. It forms part of the Government's National Innovation and Science Agenda.
The Programme uses experienced Advisers and Facilitators, drawn from industry, to ensure businesses get the advice and support they need to improve their competitiveness, productivity and to maximize their growth potential.
Practical support for businesses, researchers and entrepreneurs includes: advice from people with relevant private sector experience, co-funded grants to commercialise novel intellectual property in the form of new products, processes and services, funding to take advantage of growth opportunities, and connection and collaboration opportunities.
Austmine partners with the Australian Government in delivering the programme for the Mining Equipment, Technology and Services (METS) sector and the Oil, Gas and Resources Sector, and have seven, independent, industry-experienced, Business Advisers and Facilitators based around Australia. For more information please click here.