Centennial Coal Smart Mining Networking Event
Featuring Donna Dryden, General Manager Sustainability, Centennial Coal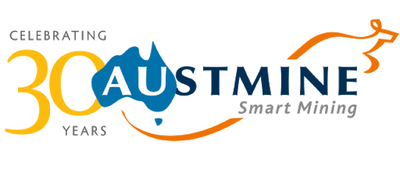 Global demand for coal is strong, as is demand for a more sustainable mining industry. Centennial Coal manages the balance and it's their vision to be the leading sustainable Australian coal supplier. Centennial Coal is already a major fuel supplier for New South Wales energy industry, accounting for about 40% of the state's coal-fired electricity, and supplies to other domestic and export markets.

At this event, Donna will explore Centennial Coal's upcoming priorities and projects, current sustainability initiatives and why our collective response to current and emerging environmental issues may well be the greatest challenge and the greatest opportunity for the future of the mining industry.
Learn more about Centennial Coal's sustainability initiatives
Hear Donna's expert opinion about the emerging opportunities and challenges for coal mining
Build relationships with senior decision-makers from the New South Wales mining industry and METS community
Speaker Details
Donna is an Environmental Scientist by training and has spent the majority of her career in the coal mining industry. Over these 20 plus years she has seen the incorporation of environmental management into the "every day" and "every decision". Moving into the broader concept of sustainable development, Donna has seen triple bottom line and broader sustainable thinking become common place in coal mining. She sees the response to climate change implications as both the greatest challenge and the greatest opportunity for the future of the coal mining industry. Donna is contributing to this through educating colleagues, research and supporting change as part of Coal 21.
Event Details
Thursday 20 February 2020, 4.00 – 6.00PM
Sydney CBD, Venue TBC
Member Tickets: $50 + GST
Mining Company Tickets: $50 + GST
Non – Member Tickets: $120 + GST
Austmine members can also access a buy 4, get 1 free ticket special.
You must be logged into the Member Self-Service Portal to access member prices. Contact nicole.colomb@austmine.com.au for any assistance.