Austmine Mining Innovation Roadshow Newcastle
Austmine is pleased to bring together the mining and METS community for their Mining Innovation Roadshow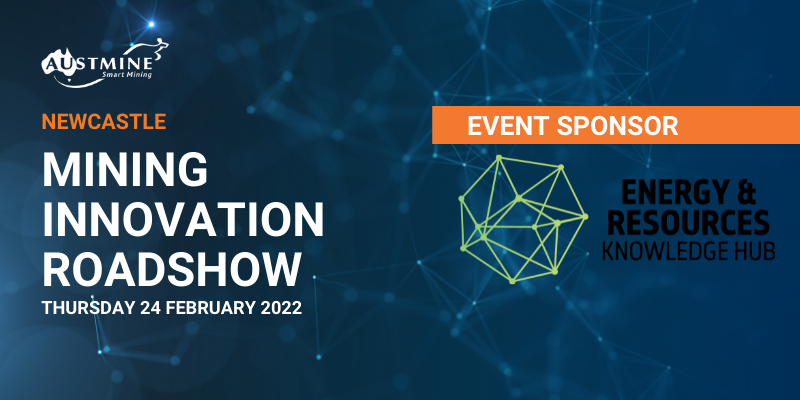 Following on from key discussions at the Austmine Conference & Exhibition earlier in 2021, the 2022 Newcastle Roadshow will explore the theme of Harnessing Intelligence: Driving Social Value Through Technology.
Senior leaders from mining, METS and research will focus on topics such as:
Driving safe and productive mining operations by optimising interactions between people, processes and technology
Current and emerging opportunities for diversification and harnessing innovation from adjacent industries
Strategic programs and approaches to creating shared value for communities, employees and other stakeholders
The role of innovation in creating sustainable value, reducing mining's footprint and decarbonising operations
After a difficult time for the Newcastle METS sector across the past 18 months, this will be a great opportunity to engage with the mining community and move forward into a bigger and better 2022.
Find more information below about our first round of speakers announced, interactive program elements and sponsorship opportunities. Contact membership@austmine.com.au for more information.
FIRST SPEAKERS ANNOUNCED FOR THE PROGRAM
The Roadshow Program will feature a mix of local experts and national mining leaders to provide in-depth insights into the innovation and sustainability priorities for the NSW and Australian Mining industry.
The first speakers announced are:
Mick Buffier, Group Executive - Sustainable Development & Industry Relations, Global Coal Assets, Glencore
Camila Cáceres, Specialist Community & Innovation, BHP
Stuart Sneyd, President, Asia Pacific, Metso Outotec
Cam Halfpenny, General Manager, Bengalla Mining Company
Stay tuned for more speaker announcements across the coming months!
Register by 30 November to receive early-bird ticket pricing and ensure you're in the room for a valuable day of networking and learning.