Austmine Mining Innovation Roadshow Newcastle
Austmine is pleased to bring together the mining and METS community for their Mining Innovation Roadshow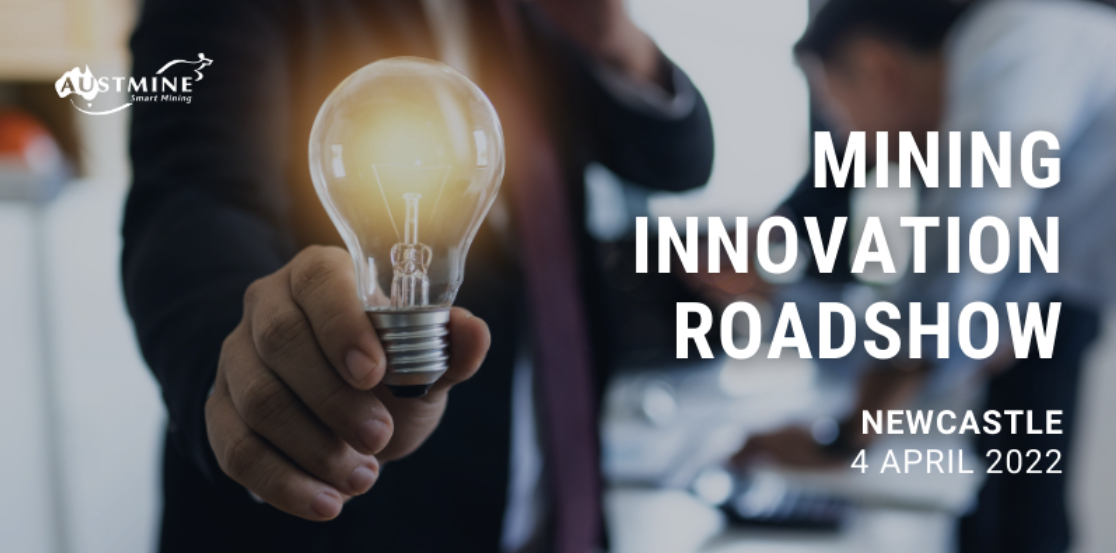 The 2022 Newcastle Roadshow will explore the theme of Harnessing Intelligence: Driving Social Value Through Technology.
Senior leaders from mining, METS and research will focus on topics such as:
Driving safe and productive mining operations by optimising interactions between people, processes and technology
Current and emerging opportunities for diversification and harnessing innovation from adjacent industries
Strategic programs and approaches to creating shared value for communities, employees and other stakeholders
The role of innovation in creating sustainable value, reducing mining's footprint and decarbonising operations
After a difficult time for the Newcastle METS sector across the past 18 months, this will be a great opportunity to engage with the mining community and move forward into a bigger and better 2022.
Speakers include:
Frank Fulham, EGM Technical Support & Projects, Yancoal
James Dampney, VP Drill & Blast, Hexagon Mining
Darren Hadfield, Manager of Technology East Coast, South32
Reece Attwood, R&D Manager, Bradken
Mick Buffier, Group Executive - Sustainable Development & Industry Relations, Global Coal Assets, Glencore
Stuart Sneyd, President, Asia Pacific, Metso Outotec
Cam Halfpenny, General Manager, Bengalla Mining Company
Camila Cáceres, Principal Community & Innovation, BHP
Adrian Howard, Chief Executive NSW/ACT, WesTrac
Belinda Grealy, Global Head of Commercial Excellence, Orica
Martin Sonogan, Group Principal Mining Engineer, Evolution Mining
FIND MORE INFORMATION ON THE OFFICIAL INNOVATION ROADSHOW WEBSITE.