Austmine New Member Welcome - Sydney
With current COVID-19 developments impacting events nationally, Austmine is hosting a series of short webinars to provide key content to Austmine members.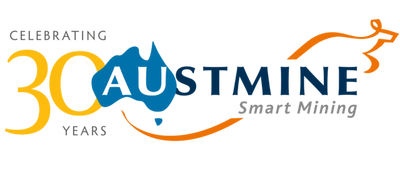 Tune into this webinar to hear from Andrew Cole, MD & CEO, OZ Minerals.
Austmine held their largest ever biennial conference & exhibition from 25 – 27 May in Perth, welcoming over 1,250 delegates for critical conversations about our industry's future.
The speaking agenda for the event featured more than 50 industry leaders across the country who discussed topics such as harnessing intelligence, enabling people, driving sustainability, and creating value from data and connectivity.
Now the experts are coming online. Each webinar will run for half an hour and provide an opportunity to watch a recorded keynote presentation from the Austmine 2021 Conference.
The final webinar in this series will feature a presentation from Andrew Cole, MD & CEO, OZ Minerals who explored 'Open Collaboration – Exploring New Ways of Cross-Stakeholder Ideation.'
Andrew discussed the need for mining organisations to take a deep review of their business models and core beliefs to ensure that they are setup for success in the future mining landscape. He focused on viewing stakeholders as opportunities rather than threats and highlighted various projects undertaken by OZ Minerals to drive broad industry value.
Registration
This webinar is open to Austmine members only and is free to attend.