Australia-China Innovation and Technology Symposium
ACBC will host a summit on 18 November to explore business opportunities and challenges with China in the innovation and technology sector.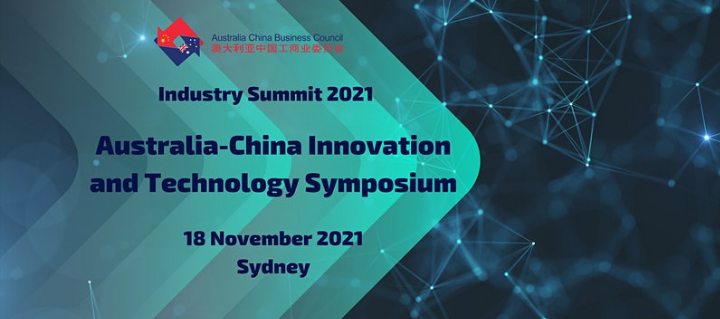 China is a technological leader, accounting for 20 per cent of the world's spending on R&D and producing nearly half of global patents. With its huge market and growing middle class, it presents opportunities for Australian innovation and technology businesses.
ACBC will host a summit on 18 November 2021 to provide insights to Australian businesses about the benefits and challenges in technology and innovation business with China.
With an emphasis on practical advice for technology providers, the Australia-China Innovation Symposium will cover a full range of issues relevant to technology and innovation, and provide opportunities for interaction among startups, venture capitalists, accelerators and corporate innovation teams.
Industry experts will draw on their experience and address themes such as:
Policy Environment for Tech in China
Regulatory and IP issues
Innovation Partnerships in China
Application of Blockchain
Structuring Commercial Presence in China
Capital Raising
Speakers include:
Sam Kothari, Director of Growth, Airwallex
Rachel Carruthers, Head of Internationalisation & Localisation, Canva
Nick Pagett, Business Development & Global Director, CSIRO
Matthew Schofield, Director, SW (ShineWing Australia)
Murray Davis, NSW Government Representative, China
Dane Richmond, Trade Commissioner, China
Michael Tolo, Principal, Blackbird Ventures
Curt Shi, Founding Partner, Follow[the]Seed
William Bao Bean, General Partner, SOSV & Managing Director, Chinaccelerator and MOX
Warwick Powell, Chairman & Founder, BeefLedger
Greg McLardie, Founder and Managing Director, Two Hands
Gavin Ger, Co-CEO, Laava
Alan Jones, Partner, M8 Ventures