Australian Base Metal Producers Luncheon
Nickel and the NT 'Tight Shale' Revolution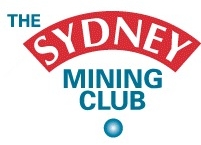 SPEAKERS:
Norm Seckold, Deputy Chairman, Nickel Mines Limited
Nickel Mines Limited is an Australian public company focused on becoming a globally significant, low cost producer of nickel pig iron, a key ingredient in the production of stainless steel.
Nickel Mines holds an 80% economic interest in the Hengjaya Nickel Mine, a large tonnage, high grade saprolite deposit located in Central Sulawesi, Indonesia.
On 1 February 2019 Nickel Mines announced that first NPI had been produced from one of Hengjaya Nickel's two rotary kilns in a maiden production run, well ahead of schedule.
Norm Seckold has a Bachelor of Economics from the University of Sydney and has spent more than 26 years in full time management of natural resource companies, both in Australia and overseas.

Alex Underwood, Managing Director, Empire Energy Group
The single most astonishing hairpin in the modern energy sector has been the US discovery of 'Tight Shales', an unimpressive grey rock that has lit up its energy, making the USA self-sufficient in both oil and gas.
This has transformed global politics. And now this bold revolution has reached Australian shores with the NT lifting its ban on strata stimulation or 'fracking', US-Australian pioneer Empire Energy, Origin Energy, Santos, and a swath of junior players are staked, and ready to roll.
Bulletin: It could also make Australia self-sufficient in liquid fuels for the first time ever!
Empire's Managing Director Alex Underwood will unwrap the entire story, and tell how his company is selling down its US assets to giving it all to the mighty North.