Australian Carbon Capture, Utilisation & Storage Conference 2022
Join Informa this September as industry leaders explore the developing CCUS story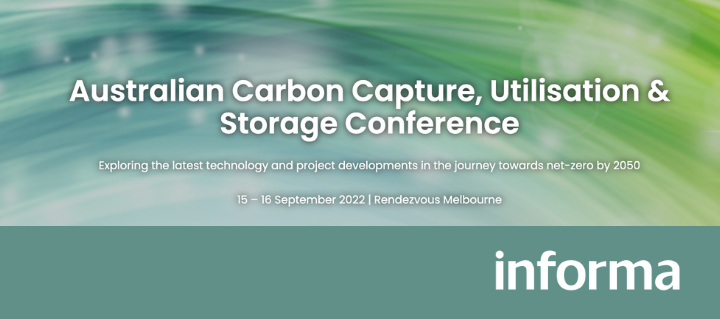 With the Morrison Government's recent announcement of an additional $539.2m for hydrogen and CCS in May's budget, carbon capture is now a key part of Australia's transition towards clean energy and carbon neutrality.
One of the priority technologies in Australia's Technology Investment Roadmap, CCUS technology has been identified by the International Energy Agency (IEA) as the only large-scale mitigation option available that can deliver the additional CO2 emissions reductions that would be necessary to meet the climate goals in 2050.
This premier event will feature leading edge case studies on the latest development of CCUS technologies including Direct Air Capture (DAC) both in Australia and around the world whilst providing the ultimate platform to connect & network within the industry.