Australian Circular Economy Forum 2022
This free webinar event will bring together a network of large corporations, banking financial and investment bodies, NSW research organisations, and all levels of government.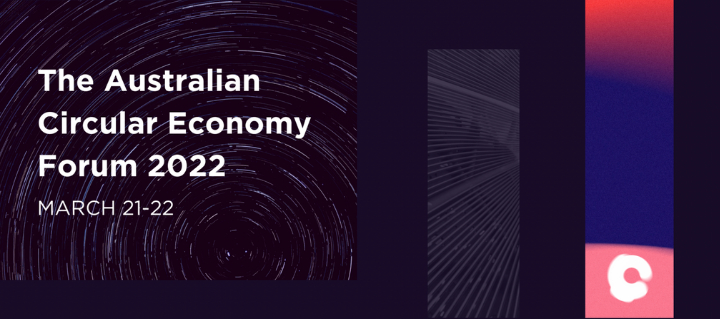 The Forum will provide a snapshot of the current state of play in the circular economy and explore pathways to an accelerated circular economy transition, based on evidence from NSW Circular taskforces, NSW researchers, and insight from expert speakers.
Over two days, we will be hearing from leading companies and organisations along with international perspectives. We will also launch findings of our Rapid Review Research Funding Scheme, provided by the NSW Office of the Chief Scientist and Engineer, a collaborative research initiative between universities to address critical circular economy challenges facing industry, government and communities.
In a resource-constrained, carbon-constrained future, the circular economy is emerging as a core economic framework globally to grow new jobs, industries and investment, beyond waste management. We are thrilled to invite you to join us at The Australian Circular Economy Forum 2022, as we discuss the circular economy opportunity for the Australian and global economy.