Prepare to be blown away as Australia's premier technical wind energy conference makes its grand return this March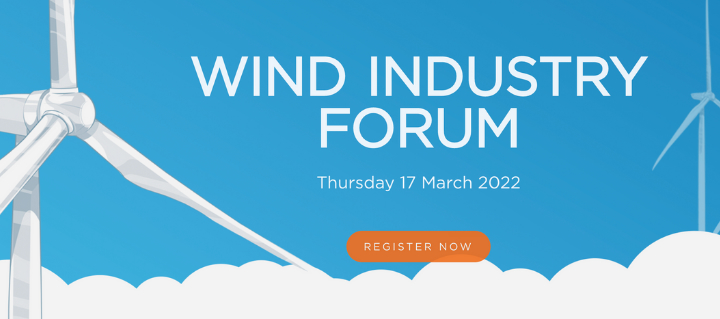 Bringing together wind energy specialists from across the country, the Wind Industry Forum 2022 is a must-attend event for anyone interested in the technical side of the wind industry, including those who operate in policy, grid and system strength, construction and safety, asset management and social licence.
Featuring in-depth sessions on the opportunities and challenges currently facing the Australian wind energy sector – as well as plenty of networking opportunities — this event will provide you with the invaluable opportunity to learn from some of the brightest in the business.

The Wind Industry Forum 2022 will operate as a hybrid event, with virtual passes available to those who are unable to attend the forum in Melbourne, ensuring you don't miss a second of Australia's number one technical wind energy conference.

All tickets purchased prior to 7 March 2022 will have access to livestream two bonus sessions in the lead up to the 2022 Wind Industry Forum. Stay tuned for more details.