Breakfast Masterclass - Understanding the Drivers of Incident Underreporting
Improving safety performance and culture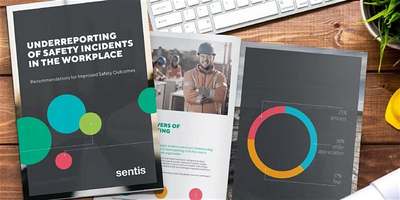 In this two-hour breakfast masterclass, we'll explore the three key drivers of underreporting and how to strategically address each one to drive improved safety outcomes, along with key takeaways to push your safety culture in a positive direction.
Accurate and timely reporting of safety incidents is a crucial component of a positive safety culture. These invaluable learning opportunities allow us to adapt, make improvements and prevent future injury. With recent Australian data indicating that on average, 31% of incidents go unreported and in some organisations this figure rises as high as 53%, it's clear that what you don't know can hurt you.

Session Outcomes
Explore insights from a global research study of 12,460 participants across industry
Discover underreporting rates across team, leader and management levels
Understand the three key drivers of underreporting and the risks to your business
Learn strategies for addressing underreporting in your business
Participants will leave the session with key strategies that can be implemented from the moment they step out the door.
Spaces are limited—early registration is highly encouraged.