BULK 2022 - Australian Bulk Handling Expo
Featuring suppliers showcasing innovative technology, equipment or services to bulk commodity manufacturers and producers.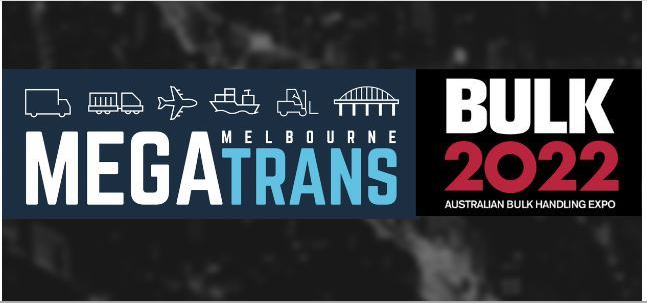 Supported by the Australian Society for Bulk Solids Handling (ASBSH), who will host an industry conference, the Australian Bulk Handling Expo is will bring the bulk handling industry together. It is designed for businesses who are bulk commodity producers and require the use of equipment for the movement of bulk goods, either domestically or internationally.
The Expo also benefits from the of co-location with MEGATRANS, which integrates intrinsically with the logistics and multimodal freight sector.
For more information on BULK2022 click here.