Business Hunter Development Forum June 2021
What does it take to become an award winning business?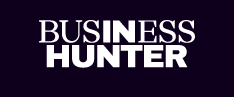 Join Business Hunter on Wednesday June 9 as they sit down with three of their 2020 Hunter Business Awards' winners for an open discussion around what it takes to be an award winning business.
The panel features Whiteley's Darran Leyden, Mara Consulting's Kelly Lofberg and CK Health's Paul Kennedy.