Business Disruption Live Webcast I Adapting your Business
The Business Centre's Business Disruption webcasts will address key issues facing business owners during Covid-19 and other significant events.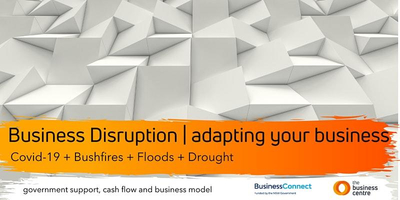 This webcast will focus on Adapting your business during these times. The Business centre will offer practical advice from experts in Business and will field specific questions from viewers on the live broadcast.