Are you intending to start a new business, or maybe you're in the early stages of operating your business? Are you discovering there are more and more things to do and you're finding it's all getting a bit overwhelming?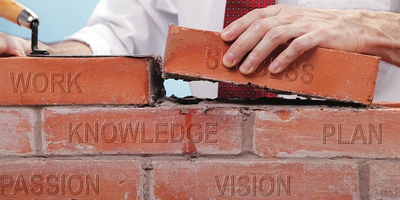 When it comes to owning and starting a business it is easy to focus on the "Now" activities - those that are in front of you every day demanding your attention. But if you want your business to grow and evolve, you need to understand and develop strategic 'big-picture' thinking in order to have clarity and provide direction so that you control the business, rather than the business controlling your life.
Join your local Business Advisor, Narelle Blackadder in this, as she helps you identify the key areas of business that need your attention in order for you to successfully build and grow your new business.
You will learn about:
• The importance of strategic thinking and the key components of good business planning in the development and growth of your business
• The 9 areas to focus in order to build a successful business
• The Customer Loyalty Ladder and how to calculate the lifetime value of your customers
You will leave this session with:
• Knowledge of the key elements of a successful business and the skills to embrace change and develop the direction of your business
• Answers to the questions "What Am I Selling?" and "What's in it for my customers?"
• Identified key strategic and operational objectives for the next 12 months
A one-to-one follow up meeting is available to assist you further and embed the ideas/principles of the session.
Workshop is FREE. Registrations are essential.
Business Connect is a dedicated and personalised NSW Government program that provides trusted advice to help you start or grow your small business.