Business Hunter Energy and Resources - Women in Energy & Resources
The first Business Hunter Energy and Resources event is being held on Friday 10th March, in the week of International Women's Day. This luncheon will have a keynote presentation from Penny Walker, CHPP Superintendent at Malabar Resources.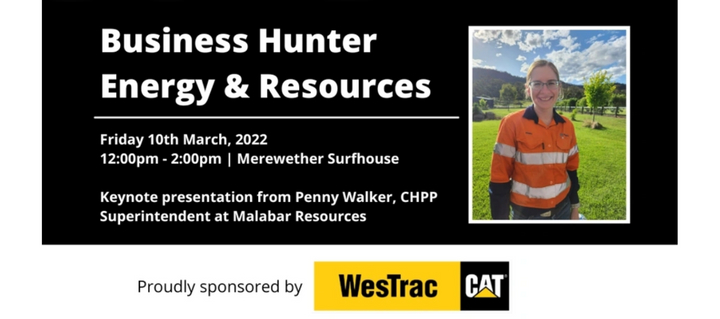 Penny Walker has been working in the resources industry since 2009. During this time, she has worked at numerous coal Handling and Preparation plants in the Hunter Valley including Bengalla and Mount Thorley Warkworth North and South CHPP's. Starting as a process engineer, Penny has worked her way to a Senior engineering position and then onto Superintendent. This journey has given her a strong technical base and foundation in people management with proven results in plant optimisation and implementation of operational excellence initiatives.
Along with her role at Maxwell CHPP, Penny is also a Director of the Australian Coal Preparation Society. As part of this she routinely volunteers her time to lecture in coal preparation and arranged networking nights for process engineers as she is a strong believer in knowledge sharing.