Business planning webinar
Every business should have at least a basic business plan and financial plan which acts as the overall blueprint for the business.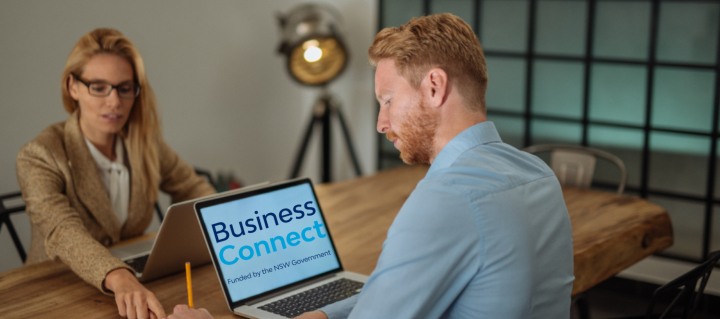 A simple business plan doesn't need a lot of information and can be easily tailored to your business.
What you will learn:
• What is a business plan
• How much information should be included
• Finding a template that suits your business
There is no preparation required prior to attending this webinar which can host a maximum of 50 attendees. The session will be recorded.
This session is presented by Business Connect. Business Connect is a dedicated, personalised NSW Government program that provides trusted advice to help you start, run, adapt or grow your small business.
Presenter:
Anthony Doyle - As a Business Strategist Anthony specialises in the development of logical step by step pathways to growth for business.
Following a successful career as a business consultant and specialist national operations, Anthony has worked as a business advisor, coach and mentor for several years.
Having worked with a variety of high-profile national and international businesses, Anthony has run his own small business in Regional NSW, and brings to clients a true understanding of the pressures of small business combined with the know how of large business.
With a passion to help regional and remote businesses he brings to meetings a focus on business development, sales, marketing, process development and strategic planning.
Anthony's ability to present information in a way that is accessible and easily understood, along with his ability for simplify complex thoughts and decisions helps business owners to build their skills and knowledge for business growth.
With industry experience in retail, construction, professional services, manufacturing and innovation, Anthony can assist businesses from the early planning stages right through to scaling-up and expanding operations.
Anthony understands how challenging small business ownership is and focuses on well-being, balance and outcomes.