Capturing Data Beyond Line of Sight
How latest developments in Emesent's Hovermap technology are unlocking new valuable insights for underground mining operations.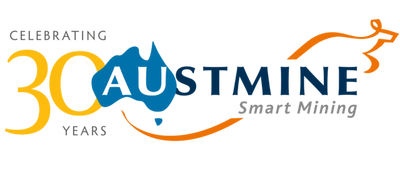 Underground mining presents many accessibility challenges. As mines become deeper, hazards such as seismicity increase. Paradoxically, as companies increase data collection to better understand their mine and reduce worker exposure to hazards, the focus on safety mandates more inspections.
In his presentation, Dr. Stefan Hrabar, will show how autonomous underground drone and LiDAR technology can be used to map infrastructure quickly and safely. The results, high-resolution, shadowless point clouds, are available within minutes of completing the capture and provide mining engineers with structural, condition and volumetric data of unparalleled quality.
A versatile LiDAR mapping solution, Hovermap helps underground miners capture data in hazardous and inaccessible areas. Designed as a drone payload, it combines advanced collision avoidance and autonomous flight technologies to accurately map GPS-denied environments, such as underground excavations. Latest enhancements to Hovermap's autonomy capability enable drones to fly beyond communications range and venture beyond line of sight into unmapped areas, delivering valuable data and insights that were previously impossible to access. Dr. Hrabar will explain how mine operations can achieve significant safety and productivity improvements by using this game-changing technology.
Find more information about Hovermap at the Emesent website.
Speaker
Dr. Stefan Hrabar, CEO & Co-Founder
Dr. Stefan Hrabar has been at the forefront of drone autonomy R&D for nearly 20 years. Following his PhD in Computer Science / Robotics on this topic, he spent 13 years at CSIRO where he continued his work on vision and lidar-based perception and navigation for drones. He led the development and commercialisation of Hovermap in CSIRO, and co-founded Emesent in 2018 to bring this ground-breaking technology to market.
Registration
This webinar is free to attend. You must be logged in to the Austmine portal to view registration options. Contact membership@austmine.com.au for assistance with registration.