Infrastructure & Asset Management Forum – CE Development Resource Recovery Hub – City of Newcastle
Join HunterNet for Infrastructure & Asset Management Forum - Sustainable Waste strategy and CE Development at Resource Recovery Hub & Supply Chain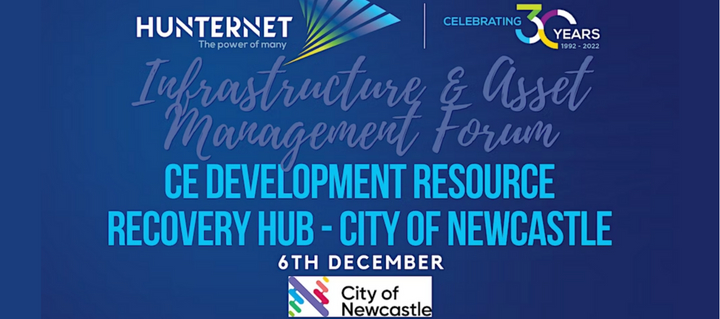 City of Newcastle - Sustainable Waste Strategy and the development of a circular economy resource recovery hub at Summerhill that includes the significant construction projects - a MRF and organics facility and a southern access road linking Summerhill to the Newcastle link road.
City of Newcastle to be represented and representatives of Summerhill Hub.
Presenters
Bridget McCall - Commercial & Recyclables Delivery Manager - City of Newcastle
Darryn Costanzo - Senior Development & Project Management Specialist - City of Newcastle
Please arrive at 7.45am for a 8am start.