Celebrating Business Leadership and Diversity
With special guest speaker Chris Minns MP, NSW Leader of the Opposition. Business leadership and workplace diversity go hand in hand.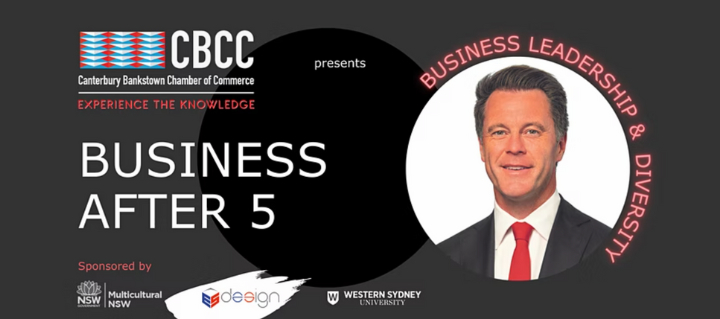 Join CBCC for their August BA5 and hear from our speakers about how through strong business leadership in your workplace, you can build a welcoming and inclusive environment for multicultural diversity. We are a multicultural nation, and a united and diverse workplace is one that can go further - for your customers, for your employees, for your growth.
Key Speaker: Chris Minns MP, NSW Leader of the Opposition
Date: Monday 29th August
Time: 6:00pm - 8:30pm
Venue: The William Inglis Hotel MGallery by Sofitel - Warwick Farm
One course meal provided