Hunter Business – 'Celebrating Women in Mining'
This Business Hunter lunch will celebrate the themes of International Women's Day.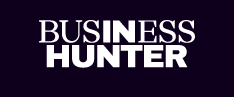 Renata Roberts has been at the forefront of a change that's swept through mining. A passionate advocate for employee health and wellbeing, the Bloomfield Group executive was in 2020 acknowledged for her contributions to the industry with the Exceptional Woman in Australian Resources Award.
Hunter Business Chamber is excited to have Renata on hand for their first Mining lunch of the year, celebrating International Women's Day, at Newcastle Racecourse. And while it may not be a day at the races, they invite you to adopt the trackside dress code. Frocks or fluoros welcome!